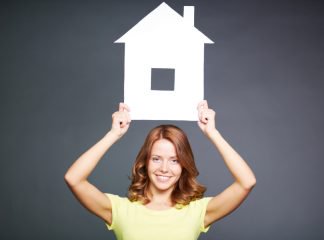 Sheffield City Council is the first authority outside of London to introduce new legislation created to protect the rights of those living in private rental sector accommodation.
In the last six weeks, the Council has fined 11 letting agents a total of £37,000 for failing to comply with the new legislation, which was introduced in October 2014.
Under the new laws, letting and property management agents must register with one of three redress schemes, which have been set up to resolve issues between tenants and agents.
About 16% (35,000) of households in Sheffield now live in private rental accommodation. This has doubled in the past decade, reflecting the national level.
Councillor Jayne Dunn, Cabinet Member for Housing, says: "We want the people of Sheffield to be able to live in good, safe housing, regardless of whether it's rented or not.
"More people are living in rented housing, as the cost of buying their own home becomes increasingly unaffordable. And we need to protect their rights.
"We are committed to this and will use all new legislation to help us. Thankfully, most letting agents and landlords in Sheffield are very good and work with us really well. But we will take firm action on the small minority that do not follow the new measures designed to give tenants a fair deal."1
There are around 200 agents in Sheffield who charge landlords a fee to find tenants and manage their rental properties on their behalf. Most of these agents have joined redress schemes and comply with the new legislation.
The Council regulates the sector to ensure that tenants are safe and landlords meet their legal responsibilities.
In the last six weeks, it has also taken eight cases to court, prosecuting landlords and agents for breaking the law. All cases were proven. One case involved a local landlord receiving fines of over £4,300 for failing to repair or manage his rental property.i
1 http://www.24dash.com/news/housing/2015-07-20-Sheffield-becomes-first-Northern-city-to-at-on-new-renting-legislation