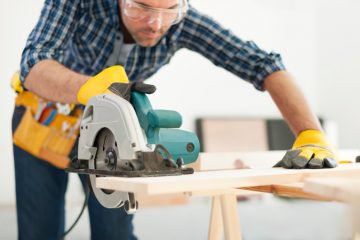 Using reclaimed materials as décor is becoming more popular, as homeowners look for ways to create an individual look and lifestyle.
However, this Victorian property in East London has taken the trend to another level. Restored by interior designer Patrick Williams, the whole apartment is one big stand against the flatpack approach. Williams will use the property as his fourth home.
Of his idea, Williams says: "Why do we buy poor-quality, mass-produced furniture? It is wrong in every way."
Instead, Williams is dedicated to "reinventing and recycling."1
Here are just some of the materials he has used: Junk yard pews as dining room seating; pottery factory planks as kitchen counters; reclaimed oak blocks for holding light switches; and eBay floorboards for the bedroom.
Additionally, Williams has collected an abundance of Penguin paperback books that are arranged by colour on a bookshelf held up by Georgian pillars that he found in Epsom, Surrey.
Take a further look here: http://www.houseandgarden.co.uk/interiors/real-homes/patrick-williams.
1 http://curbed.com/archives/2015/07/13/renovating-reclaimed-wood-ideas.php