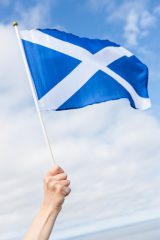 Residential rents north of the border dipped month-on-month for the first time since the beginning of the year, according to a new report.
The latest buy-to-let index from Your Move shows that Scottish rents dropped by 0.5% in August. This means that the average monthly rent in the country has fallen by £3 from its summer peak of £549 to stand at £546.[1]
Growth
Recent rental growth has turned annually. The first half of 2015 saw an acceleration of annual rent rises but Scottish rents are now just 1.7% more than they were one year ago. This represents a downturn since July, when the annual rise was 2.8%.[1]
'This should provide a welcome let up for tenants, after only last month, rents hit a new record level,' noted Brian Moran, lettings director at Your Move Scotland. 'This adjustment has also broken up the forward march of annual rent growth that's been gathering speed recently,' he continued.[1]
Moran acknowledges that, 'peak lettings season is only around the corner and this breather may not last for long.' He said that the, 'vast discrepancy between demand and supply of available homes to let has not disappointed and this gap will only widen if landlords are scared out of the market by the Government's proposed regulatory changes and draconian rent controls.'[1]
Regional rises
Data from the report shows that rents are higher than one-year ago in four out five regions in Scotland. The largest rise was recorded in the Highlands and Islands, where annual rents were up by 6% in the year to August. Rents in the region now stand at £570 per month.[1]
In the South of the country, rents were up by 4.5% in the year. Edinburgh and the Lothians and the East of Scotland saw annual rises of 2.6% and 2.5% respectively. The only Scottish region to see a drop was Glasgow and Clyde, where rents are 3.6% less than they were in August 2014.[1]
By month, three out of the five regions saw an average rate drop. Again, the greatest decline was found to be in Glasgow and Clyde, where rents fell by 1.3%, meaning the typical rent in the region now stands at £554 per month. The East of Scotland saw rates drop by 1.1%, with the South witnessing a drop of 0.5%.[1]
Arrears
Worryingly, the report also indicates that the proportion of rent being paid in arrears reached a record level in August, rising to 12.2% of all rent due in the month. This was a steep increase of the 9.6% recorded in June and more so from the 6.5% in August of last year.[1]
'This is the latest in a long line of setbacks for Scottish tenant finances, meaning that more rent than ever before is now being paid in arrears,' said Moran. 'The long term trend has been worsening for a while now, and action needs to be taken soon to break this cycle.'[1]
Moran said that, 'paying the rent on time is clearly a deeper-rooted problem that goes beyond rental prices, which have actually gone down this month. Not every household is tasting the fruits of Scotland's economic recovery or all Scots seeing their incomes rise substantially to lift themselves out of the red.'[1]
'Supply of available homes to let is also struggling to keep up with demand and there is an urgent need for further buy-to-let investment in Scotland to ease some of the financial pressure,' Moran added.[1]
Yields
As of August, the average gross yield on a Scottish rental property stood at 4.1%, which was the same as in July. Annually, gross yields have risen slightly from 4% in August 2014.[1]
The average total annual return on a buy-to-let investment in Scotland was 4% in the year to August 2015, when taking into account property price growth and void periods between tenants. This was a substantial decrease in comparison to the 9% recorded in August 2014.[1]
In absolute terms, this means the typical Scottish landlord has seen a return of £6,400 in the year to August of this year, before any mortgage repayments or maintenance costs. Of this, rental income totals £5,900, while capital appreciation on buy-to-let property accounted for the other £500.
'In the face of the tax changes afoot in the Scotland purchase market this year, rental yields have cushioned some of the house price reverberations for landlords. Total annual returns are now mirroring the correction we're seeing in the property market, and starting to stabilise, but it's climbing gross yields which are the most important barometer for aspiring property investors. With house price growth at more measured levels, and cheap mortgage finance readily available, this is a great time to invest in buy to let,' Moran noted.[1]
Moran concluded by saying that, 'the only blot on the horizon is Holyrood's planned intervention and future regulatory changes.' He believes that, 'rent controls and the red tape outlined in the Private Tenancies Bill will end up being more of a hindrance than a help to tenants, if landlords are dissuaded from investing in the private rented sector as a result and if competition for available properties mounts.'[1]
[1] http://www.propertywire.com/news/europe/scotland-residential-rents-index-2015092311012.html?utm_content=buffer24f41&utm_medium=social&utm_source=twitter.com&utm_campaign=buffer