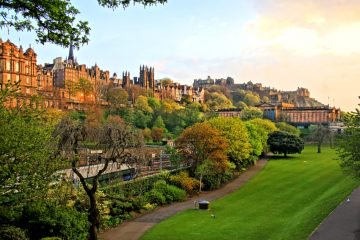 The Scottish Government is facing fresh opposition to its plan to introduce rent controls in the private rental sector.
The controls are set to be implemented in rental hotspots as part of the Government's legislative programme.
Now, lettings portal Citylets has revealed that it has not found any hotspots.
It claims that in real terms, almost all rent prices have dropped across Scotland since the start of the recession.
Even in the major cities of Edinburgh, Glasgow and Aberdeen, rents for most property types have declined in real terms.
And where rents have increased – in the two-bedroom markets in Edinburgh and Glasgow – Citylets found that price growth only rose from 1.45% to 3.8% since 2008.
Founder of Citylets, Thomas Ashdown, insists: "Rents are not out of control in this country. They are, on the whole, falling in real terms and it is simply not credible for any party to contend otherwise.
"As far as we can see, it is only the two-bedroom markets in Edinburgh and Glasgow that have risen above inflation over the last eight years with just three postcodes recording double digit growth – EH1, EH9 and G12."1 
Earlier this month, Zoopla named Edinburgh the best place for landlords to invest in student accommodation.
The research found that four out of five of the most profitable locations for buy-to-let investors are in Scotland.
Zoopla's report states that a four-bed house in Edinburgh has a high rental yield because of an average price of £426,774, at a rent of £2,171 per month.
Properties in Oxford and Warwick have higher selling prices than in Edinburgh, at an average of £559,312 and £482,569 respectively, but returns on investment are lower due to monthly rents of £2,148 and £1,924.
Economist at Rettie & Co and a spokesperson for pressure group PRS 4 Scotland, Dr John Boyle, comments on the report: "The numbers quoted by Zoopla highlighting rental yields across the UK might encourage those looking to introduce rent controls in Scotland, but in reality the picture is quite fragile.
"We need a continuous supply of high quality rental accommodation to meet growing student demand, and while returns are good for those who have invested in buy-to-let in our university cities, investors and lenders perceive a far higher risk here than elsewhere in the UK."
He continues: "The prospect of rent controls without any balance in the form of tax or planning regulations to encourage investment is a huge cause for concern.
"Add to this the proposed new tenancy agreement, which will make a landlord unable to repossess a property at the end of a contract, and suddenly the reason to invest becomes even less compelling.
"We have a serious housing shortage in Scotland, and a strong, modern and sustainable rental market is essential."1
Meanwhile, Your Move has revealed that rents in Scotland fell in August, the first monthly decrease since January, while rent arrears rose to 12.2% of all rent due.
Your Move's Brian Moran believes that rent controls "will end up being more of a hindrance than a help to tenants if landlords are dissuaded from investing in the private rented sector as a result"1.
1 http://www.propertyindustryeye.com/opposition-to-rent-controls-in-scotland-mounts-as-new-evidence-emerges/