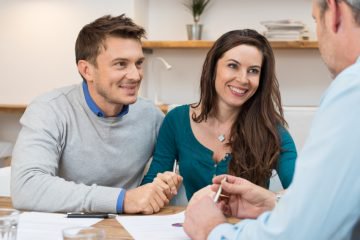 It is four years since Nationwide launched its Save to Buy scheme. During this period, the initiative has assisted in allowing 8,000 homes to be purchased.
Loans
During the previous four years, the Nationwide has loaned in excess of £1.1bn to both first-time buyers and home-movers. This money has been distributed to buyers who have saved to secure a mortgage deposit for at least six months using a Nationwide Save to Buy Savings Account or ISA. Qualified lenders can than apply for a mortgage with just a 5% deposit. [1]
Since its inception, over 90,000 Save to Buy accounts have been created. The current average savings in either a Save to Buy or ISA account is £5,714. The most popular mortgages that have been taken out are four-year fixed rate deals, with an average deposit of around 8%. Additionally, two-thirds of all loans under the scheme are between 90-95% LTV.[2]
Originally launched primarily for first-time buyers, Nationwide opened up the scheme to homeowners in January 2013. From its beginning, the average loan amount for Save to Buy mortgage applications is £145,00, with the average deposit £13,900.[3]
Interestingly, the average age of Save to Buy first-time buyers across the four years is 30. Home-movers using the scheme were found to be 32 on average. Unsurprisingly, three-quarters of Save to Buy mortgage applications were made under joint names.[4]
Successful means
Nationwide's Head of Policy for Mortgages and Savings, Andrew Baddeley-Chappell, believes that the policy has been a real success. He commented that, 'at a time when the industry is developing plans to launch the Help to Buy ISA, Nationwide's Save to Buy is providing a successful means for many customers to begin, or complete the journey towards a home of their own.'[5]
Continuing, Mr Baddeley-Chappell said that, 'many people do not have the bank of mum and dad to depend upon. We have focused our support on those who prudently plan ahead, save regularly and think about what they might need to apply successfully for a mortgage before finding a home.' Furthermore, Baddeley-Chappell believes that, 'Save to Buy helps mortgage applicants demonstrate good saving habits, money management and planning.'[6]
As a result, he forms the opinion that, 'Save to Buy helps Nationwide mortgage applicants to demonstrate how good saving habits and strong credit quality go hand in hand.'[7]
[1-7] http://www.financialreporter.co.uk/mortgages/nationwide-lends-over-1bn-to-save-to-buy-customers.html