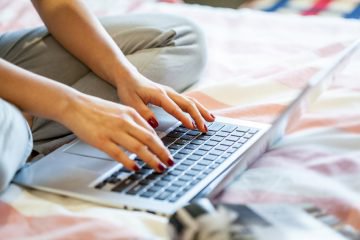 Property portal Rightmove has been trialling a series of online webinars, which has been unexpectedly successful, with 3,500 agents signing up for the 30-minute presentations.
The portal has claimed that the webinars are not intended to sell Rightmove, but provide general advice for agents.
It has been trialling the webinars over the past few months and states that demand from agents "massively" exceeded expectations.
The webinars are live, online training events designed to give ideas and advice to agents on a series of topics, including how to gain a competitive edge over other local agents.
At the end of each presentation, agents can take part in an interactive question and answer session with Rightmove experts.
Miles Shipside, Director of Rightmove, says: "We've created the new webinars to offer agents a chance to attend training sessions without having to leave their office, to complement the regional seminars we run.
"Since we started offering them to all of our members, we've been inundated with sign ups, and now that they're a permanent addition, we hope to have the same level of interest from both new joiners and established agents.
"We hope many companies and individuals within the industry will take advantage of the opportunity to further enhance skill and service levels.
"While some of the content is more specific in how to use Rightmove to maximum effect, agents will also find a good balance of general advice and skill training to cover all aspects of a topic.
"It's part of your Rightmove membership package and therefore most of the property industry has the opportunity to benefit from this new and increasingly comprehensive training initiative."1
The regular webinars that Rightmove runs are detailed below. The portal also says that it will feature themed months with additional topics in the future.
The ultimate listing: Basic advice for new joiners or new members of staff to make sure that the presentation of properties on Rightmove is at a good level, and why this is so important.
Market share: Monitor, grow & win: A guide to ensure agents are getting the most out of Rightmove Intel. Shows agents how to identify what is happening in their local market and how to use this data to gain the competitive edge.
Win, retain, gain: Helping agents better understand their listing enhancements on Rightmove, with examples of how agents have used them to win and retain instructions, and to gain revenue streams.
Effective marketing: Using consumer research to identify and highlight house hunting behaviours and trends, including how to target marketing at certain audiences and the messages that appeal most to them.
Mastering lead reporting tools: Helping agents maximise the opportunity within any existing leads, with a focus on email and telephone leads.
1 http://www.propertyindustryeye.com/rightmove-confirms-launch-of-webinars-for-agents/