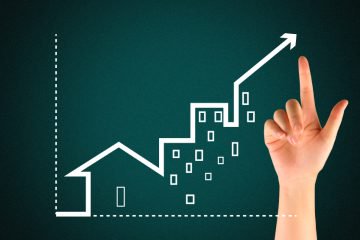 Rightmove has announced record results to the City of London Corporation, with revenue increasing by 16%, to £93.1m, in the first six months of this year.
Its share prices hit a new record high as a result of the announcement, although they fell afterwards.
Underlying operating profits rose 18% annually, to £70.3m and its operating profit margin grew to 75.5%.
Rightmove also reported that market share among property portals is up and that agents are spending more with this.
The portal found that average revenue per agent advertiser is up 10% on the first half of 2014, to an average of £740 per month.
Contrastingly, estate agent Foxtons recorded a drop in revenues and profits, due to challenging conditions. However, the London agent said that this situation changed after the general election.
Rightmove also revealed that customer numbers have increased to a record high of 19,590. Agency numbers also rose by 2%.
It reported record high traffic, with visits up 17% to 110m per month and page views up 13% to 1.5 billion a month.
Rightmove says that due to sky-high traffic, agents and developers received a record 25m inquiries, "with data showing that Rightmove is by far the largest source of buyer, seller, tenant and landlord opportunities for them."
The majority of time spent on Rightmove (60%) is now from mobile devices.
Rightmove says it is still the "only place to search and research virtually the whole property market in the UK" and that it generates "over 80% of sales for agents compared to our nearest competitor and therefore home sellers are four times more likely to find a buyer on Rightmove."
CEO of Rightmove, Nick McKittrick, states: "Rightmove is becoming even more popular with the British home moving public. Our share of traffic amongst the top four property websites has increased significantly as people search and research the only place with over one million properties for sale and to rent in the UK.
"We continue to innovate and invest to make Rightmove more compelling to home movers and advertisers, with tools such as our valuation range app and recently launched school checker.
"Our aim has always been to help our agents and developers succeed by delivering great value marketing and building strong relationships to support their ambitions.
"This approach continues to serve us well, as we have grown our customer base to reach an all-time high, showing that Rightmove is the overwhelming site of choice, not only for Britain's home movers, but also its property professionals."1
Foxtons presented very different data to the City, reporting that group revenue for the first half of this year was down 2.3% compared to the same period in 2014, to £71m.
Revenue from sales dropped 10.9%, however, lettings revenue rose by 5.4% and mortgage broking revenues were up 21.7%.
Profits before tax were £18.1m, down from £23.1m in the same period last year.
However, Foxtons is optimistic about the rest of the year, saying there has been an "encouraging" performance since the election.
Sales stock levels are up 12.1% and there is a sales pipeline of around £1 billion, which is 12.5% higher than this time last year.
CEO of Foxtons, Nic Budden, says: "Despite challenging market conditions, Foxtons has delivered a solid result against very tough comparables, demonstrating the strength of our business model and our balanced approach to sales and lettings.
"As we predicted earlier in the year, the sales market remained constrained during the months before the general election. With the election uncertainty now passed, we have seen an increase in activity across our branch network.
"This is encouraging and we enter the second half of the year with stock levels up 12% compared to last year, a £1 billion sales pipeline and our recently opened branches continuing to mature in line with expectations.
"In addition, we have seen a noticeable increase in buyer applicants. Our lettings business has maintained the positive momentum seen in the first quarter of 2015.
"Our expansion has continued as planned with five new branches opened since the beginning of the year, with our future sites secure out to the end of 2016. The majority of these are focused in the fastest growing areas of Outer London.
"Based on current activity levels continuing, we expect to meet full year market expectations with a stronger property sales performance in the second half of the year from higher transaction volumes."1
In early trading this morning, Rightmove shares rose by £2 (6%) and hit a record high of £36, before dropping to just under £35.
Foxtons shares increased by 7%, up 15p to 238p.
1 http://www.propertyindustryeye.com/rightmove-set-to-announce-record-results-to-city/