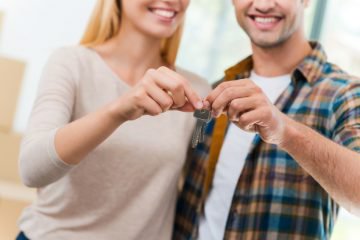 One Labour leadership contender would like to see the Right to Buy scheme extended to private tenants.
Islington MP Jeremy Corbyn says that abolishing the £14 billion tax breaks currently offered to buy-to-let landlords could fund a private rental sector Right to Buy. Private renters would have the right to purchase their rental properties at a discount.
Corbyn says: "We know that generation rent faces an uphill struggle simply to get into long-term housing.
"We have seen some good ideas from Labour to establish more secure tenancies for renters. Now we need to go further and think of new ways to get more people into secure housing."
He believes that a Right to Buy for private tenants could help solve the housing crisis and he will launch a consultation on the policy this summer.
He continues: "I believe this idea could open up the possibility of real secure housing for many currently faced with insecurity and high rents."1
Corbyn is not the first Labour MP to consider a private sector Right to Buy scheme.
In June, Ealing North MP Steve Pound spoke of the Government's plans to extend Right to Buy to housing association tenants. He said that the "inevitable logic is to extend this to private tenants and see what private landlords have to say."1
If Corbyn's proposal was adopted, private landlords would lose tax breaks that are not applied to other businesses and could be required to sell their properties at a discount to tenants who have lived there for three years.
Meanwhile, Labour leadership contender Andy Burnham would like to offer powers to local councils that would allow them to issue compulsory purchase orders on private rental properties that do not meet a decent home standard.
Burnham has promised to make Labour the party of homeownership if it wins the next general election.
Another contender, Liz Kendall, has not yet made pledges on housing. Additionally, Yvette Cooper, the former housing minister, has not set out her plans.
1 http://www.propertyindustryeye.com/labour-leadership-contender-wants-right-to-buy-for-private-tenants/