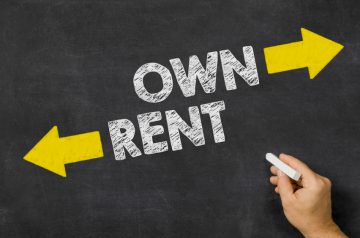 Just 1.6% of the households in the Right to Buy pilot scheme areas have applied to buy their social home, according to new figures.
The National Housing Federation (NHF) revealed this week that the five social landlords operating the pilot scheme have only received 790 applications.
The 1.6% figure is much lower than the 7% take-up rate projected by academics at Sheffield Hallam University in February, and considerably down on the 20% estimate made by a committee of MPs in October.
The Right to Buy pilot scheme is currently underway in parts of the South East, London, Norfolk and Merseyside – details of the number of applications in each area are not available.
Under the pilot, tenants are required to have lived in social housing for at least ten years.
However, many homes, including those built through section 105 planning obligations, were excluded from the pilot. In the main scheme, many of these tenants will be granted a portable discount.
The 790 applications represent just 5% of the tenants eligible for the scheme and living in a home that was not excluded, according to the Department for Communities and Local Government (DCLG).
A spokesperson for the DCLG states: "We have always been clear that this is a small sample to test the new scheme before we roll it out nationally."
The Government is yet to confirm the precise eligibility criteria that will apply in the full scheme.
The Chief Executive of Notting Hill housing association, Kate Davies, believes that demand is limited in London, due to affordability issues and high property prices.
Just 600 of the 790 applications were authorised under the pilot scheme, but unless more than 75% of the applications turn into completed sales, this allocation will not be taken up.
However, the Director of Strategy at pilot landlord Riverside, Hugh Owen, said in June: "We have had to carefully manage numbers throughout the pilot, but we are getting a sense that there is genuine pent up demand, and it is sobering to note that the survey reveals that more than 60% of those who have expressed an interest but not applied claim they will."
Do the new figures prove that the scheme will be a failure?