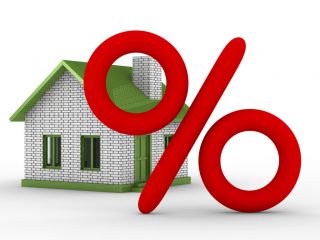 Encouraging statistics suggest that mortgage arrears and repossessions are declining for both owner-occupier and buy-to-let lending.
Results from the most recent Council of Mortgage Lenders investigation have shown that for the first-quarter of this year, the total proportion of mortgages with arrears equivalent to more than 2.5% of the overall balance was 1.03%. This showed a slight dip from 1.05% in the final quarter of 2014, and was significantly down on the 1.24% recorded at the same period one year ago.[1]
Numerically, there were 113,900 loans in arrears, of which only 24,400 were in the most serious category (in excess of 10% of balance). This equated to only 0.22% of all mortgages and signified the lowest number of mortgages in 'serious areas' since the final quarter of 2008.[1]
Repossession
Further encouragement was given with the news that the proportion of mortgages that resulted in repossession was only 0.03%, down from 0.04% in the last quarter of 2014. Additionally, the total number of repossessions was 3,100, down from 4,200 during the fourth quarter of last year and 6,400 in the opening quarter of last year.[1]
Director general of the CML Paul Smee said that he wasn't taking anything for granted, despite the positive results. Smee commented, 'although complacency would be misplaced, the underlying picture continues to be one of improvement and a continuing reduction in mortgage arrears and repossessions.'[1]
In a separate survey, the Ministry of Justice found that in the first three months of 2015, there were 5,643 mortgage possession claims within the county courts in England. In addition, figures from this investigation suggest a 56% drop in the number of claims made during this period, the lowest number of quarterly claims since 2004.[1]
The Ministry of Justice also suggested that despite landlord possession claims going down, the number of evictions actually increased.
[1] http://www.propertyindustryeye.com/arrears-and-repossessions-fall-across-both-home-ownership-and-buy-to-let/