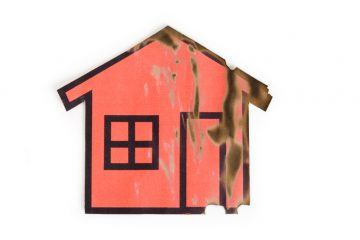 Tenants may be purposefully damaging their rental properties to avoid being evicted, according to an online letting agent.
Under new laws, landlords that do not respond to legitimate repair requests cannot use section 21 notices to regain possession of their properties. The legislation was enforced on 1st October.
However, research from PropertyLetByUs found that 10% of tenants have admitted to causing over £500 worth of damage to their homes.
The Managing Director of the agent, Jane Morris, states: "While in principle the legislation is a good move, ensuring that landlords don't evict tenants because of a genuine disrepair issue, it is open to dishonest tenants bending the law to avoid eviction.
"Landlords need to ensure that they make regular checks on their properties and handle tenants' complaints about damage quickly and efficiently. If landlords are suspicious that the damage is intentional to avoid eviction, they should seek legal advice."1
Have you had an experience similar to this since the new laws were introduced?
1 https://www.landlordtoday.co.uk/breaking-news/2015/12/tenants-will-damage-properties-to-avoid-eviction-claims-online-lettings-agent