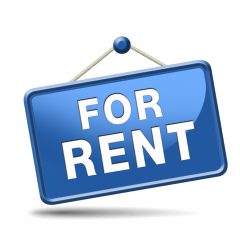 New data has shown that monthly rents for private rented sector accommodation in Ireland increased substantially in the second quarter of 2015, in comparison to the same period last year.
A report from the Private Rented Tenancies Board, regarded as the most accurate rent report on the sector in Ireland suggests that rents increased by 7.1% in the three-months between April-June of 2015.
Rises
Across the country, rents for houses were 6.4% higher than at the same time in 2014, with rents for apartments 7.6% larger. In Dublin, annual growth was stronger, with house rents up by 8.8% and apartments by 9.4%. However, annual rises in rents for the market outside of Dublin were slower, recording growth of 5.8% in comparison to the second quarter of 2014.[1]
Rents for private sector accommodation in Ireland rose to €878, up from €820 in the second quarter of last year. Apartment rents totalled €922 compared to €857, with house rents €853 up from €801.[1]
In the capital, the rent for a house was €1,387 for a house and €1,260 for an apartment, in comparison to €1,275 and €1,152 respectively during the second quarter of 2015.
Outside of Dublin, the rent was €677, with houses averaging €695 and apartments €660. One year previously, these figures stood at €640, €656 and €623 respectively. These figures show a monthly increase in rent of €39 for a house and €37 for a house during this 12 month period.[1]
Quarterly trends
Monthly rents for houses saw quarter-on-quarter growth of 2.4% during the second part of the year, with rents for apartments growing by 3% in comparison to the first quarter of the year.[1]
There was particularly strong growth in rents in Dublin, with rises of 4.2% over the period in comparison to 2% outside the capital. Rents for houses in Dublin were up by 2.9% in the second quarter, with apartment rents up by 4%.[1]
What's more, in Ireland were found to have peaked during the fourth quarter of 2007 and reached their lowest levels, down by 24%, in the first period of 2012. In the second quarter of 2015, rents were 13.1% lower than their peak rate. However, rents in Dublin are just 3.5% lower than they were at their highest point. In contrast, the market outside of the capital saw more subdued growth, with rents 18% from their peak.[1]
Stalled
'House prices in Dublin have stalled for now,' observed John McCartney, Savills' director of research. 'However rising rents are now pushing up residential yields. This will attract buy to let investors who currently cannot get decent returns on deposit and bonds due to low interest rates,' he continued.[1]
'This investor activity will continue until house prices have been driven back up to a point where yields are no longer attractive,' he added.[1]
[1] http://www.propertywire.com/news/europe/ireland-rental-prices-index-2015093011038.html