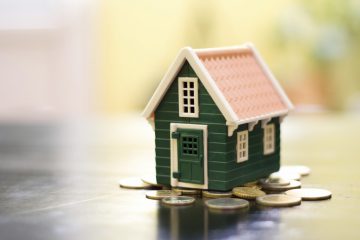 You can spend lots of money on monthly rents and mortgage repayments, but it is possible to make some money from your home.
If you are in need of some extra cash, or even a regular source of income, you could make money on your house. Mortgages or rents are often people's highest monthly bills, so earning extra from your property makes sense.
Some of these ideas are not appropriate for everyone, especially considering some landlords or mortgage providers will not allow them. However, checking with them can ensure you do not miss out on another earner.
Renting rooms
Those that rent out a furnished room in their home can earn up to £4,250 a year, without being charged tax. This is a deliberate tax incentive to try to ease the housing shortage in the country. It can also leave you with hundreds of extra pounds a month. Official guidance on this system can be found here.
Obviously by doing this you will have someone else living in your home, which may not be ideal for everybody. If you would prefer to earn extra income occasionally, then you can advertise a spare room for short breaks on Airbnb or Wimdu. This is especially effective if you live in a popular city such as London or Edinburgh.
Your drive
The UK is not just lacking in housing, some parts of the country are hugely short of affordable parking for those going to work or travelling from an airport.
You could rent out your drive if it is unused through a website such as JustPark, Park On My Drive, or YourParkingSpace. Top parking spaces can make a couple of hundred pounds per month; however, around £50 is more common.
A movie star
This is not the most obvious way of making money on your property, but it is possible to rent out your home as a film set. This is easier if your house is particularly quirky or attractive. You can put your home onto an online agency; however, they will usually take a cut of profits if your house is chosen.
Film crews will pay hundreds of pounds to use your property, however, there is not much demand for this to be a regular earner. If a major location scout picks out your home, then you could make lots of money, although this is very rare and unlikely for most people. Search on My House Your Shoot for examples of other properties.
Selling
We're not talking selling your house, but rather any old possessions that are taking up valuable room. From CDs, to clothes, to children's toys, if you do not plan to use them again, you could make some money and space.
If you head to your local car boot sale, ensure that you are clear about how much you want to make from everything and prepare to haggle. You could sell on a website such as Preloved, eBay, or Gumtree. You could also look for a local Facebook page dedicated to selling in your area.
Books, CDs, DVDs, computer games, and electrical equipment can be sold to musicMagpie or Cash in your Gadgets, however, you could make more money by selling the best items yourself.
Students
If you don't like the idea of a permanent lodger, then you could look to earn some extra money, and help someone out, by offering your home to a foreign language or exchange student. Students can pay around £100 a week for accommodation, although this usually includes all bills and maybe food. They may also expect a packed lunch every day!
However, you will have the pleasure of learning about different cultures, and potentially learning a new language in the process. Contact local language schools, colleges, and universities to see if they have a pairing service for students and hosts.