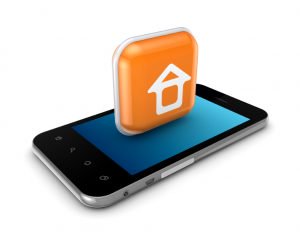 A new property app especially for Jersey has just launched. The island measures just nine miles long and has a population of 100,800.
The app's founder, Neil Harvey, describes it as a Rightmove for the island.
He says: "Unlike mainland UK, where we have more apps than you can shake your stick at for searching property, there was nothing similar for searching property in Jersey, which is amazing considering the quality and professional nature of most estate agents on the island."1
The Jersey Property app lists the latest homes for sale and to rent on the home screen and has a news feature where agents and industry professionals can upload property content.
The app allows home hunters to write messages on each property, share them on social media and make an offer.
There are around 30 estate agents in Jersey and about 24 on its neighbour Guernsey, which is 12 miles long, and where Harvey plans to launch his next app.
So far, 1,000 users have been on the app and 7,000 sessions have been recorded.
Seven agents are currently signed up: Broadlands, Troys, Wilsons, Keys Properties, Indigo, Le Gallais and Best Estates.
Marketing Manager of Broadlands, Zinzi Coetzee, says the app is proving a "very easy and user-friendly one-stop shop."1 
Download the app here: https://itunes.apple.com/es/app/jersey-property/id998183911?l=en&mt=8
1 http://www.propertyindustryeye.com/its-the-rightmove-of-the-channel-islands-new-property-app-for-jersey/