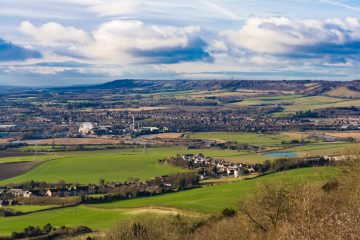 The country's most controversial buy-to-let landlord, Fergus Wilson, is increasing rents on his 900 rental properties in Kent by up to 33% and taking in eastern European migrant tenants.
However, Wilson believes that Britain is heading for a "housing disaster".
Wilson reveals that when he let out a three-bedroom mid-terrace house in Maidstone, Kent last weekend, he put the rent price up from £900 per month to £1,200. He says that most of the demand is from migrants, who are willing to pay higher rents than other locals.
He is now seeking similar rent rises across his buy-to-let empire.
He says: "I will not be asking them to leave, but will serve them with a section 13 notice to increase the rent so that they have the opportunity to move to another landlord should they wish.
"That is if they can find a house of the same quality and a price they can afford. By the time they have paid out fees etc., some will take the view there is not much in it."
He adds that the thriving rental market in Kent means he fills houses in hours: "In Maidstone, houses are let the moment a tenant moves out. New tenants move in the next day! The houses in Maidstone are filled with east European immigrants who are very necessary for the economy. I do have a concern for low-income Maidstone-born people who are being priced out of it.
"We have more and more legal immigrants but nowhere to house them. It has passed crisis point in Maidstone. We have a housing disaster on our hands. Gobbling up the countryside is hardly the answer, but where do the people go displaced by east Europeans?"
When questioned over his reasons for increasing rents, Wilson states that landlords have no choice in the wake of the Budget announcement that investors' tax relief will be cut.
He explains: "Many landlords are saying they simply will have to charge more rent. It is the distinct shortage of houses that is fuelling the rent increases. If the Government wish to control rents, it must supply more houses, and quickly."
Last year, Wilson announced that he was selling his portfolio to foreign buyers, but after the collapse of the Chinese stock market, these plans have been halted.
He says: "Chinese investors are not in the abundance of previous months, for obvious reasons."1
1 http://www.theguardian.com/money/2015/sep/12/fergus-wilson-rent-rise-property-kent-maidstone