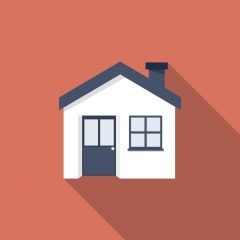 Goodlord's Rental Index for October 2019 has been released, showing mixed results for void periods in the UK.
The report highlights that the UK average for void periods remained at 18 days during October. This showed no change to the previous month's data.
The following regions have seen an increase in void period lengths since August:
August: 14 days
September: 19 days
October: 19 days
August: 7 days
September: 10 days
October: 25 days
August: 5 days
September: 18 days
October: 18 days
August: 10 days
September: 14 days
October: 25 days
In the West Midlands. void periods increased from 15 days to 34 days in August to September. In October it dropped to 20 days. The East Midlands has seen a similar movement, with August at 13 days, September at 20 days and October at 17 days.
October figures for Wales show an average 10 day void period, down from 23 days in September. The length was at 14 days in August.
London has seen little change, going from 14 days in August to 11 in September and then back up to 14 days in October.
The index also looks at average rent costs, showing a slight dip. The average sat at a 2019 high of £1,034 in September and fell to £925 in October.
Tom Mundy, COO at Goodlord, said: "After a fantastic summer for lettings followed by a more tempered start to the Autumn, the rental market is starting to stabilise in key regions across the UK.
"The numbers indicate a return to consistency across void periods and rental prices, although this is being felt at different rates depending on the region.
"Overall, void periods are generally below or on par with annual averages, and average rents across most areas of the UK are returning to expected levels."