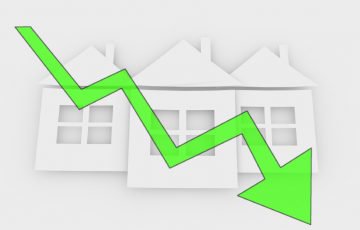 The latest CBRE Monthly Index shows that total return on investment in UK commercial property fell marginally in July.
A fall from 1.3% in June to 1.2% in July was partly put down due the result of weaker performance in Central London. Despite the monthly fall, the last year has seen rental value growth rise in the region, reaching a post-recession high of 9.65%.[1]
Values
Overall rental and capital values continued to rise during July, but at a slower rate. Rental values grew by 0.3%, slower than the 0.5% recorded in June. Capital rates were down to 0.7% from 0.9%.[1]
Data from the report shows that the office sector was one of the largest movers during July, however another good performance saw returns fall from 1.8% to 1.3%.[1]
Figures show that the central London office market is going from strength to strength. Yearly growth in the 12 months to July reached record rates, while offices in the area have the highest rental growth of all UK commercial property markets in the last year. This was driven by a 12.48% growth in the City and a 10.52% rise in Midtown.[1]
Strong growth
Michael Haddock, senior director at CBRE, commented. 'despite the slight dip in July, office rents and capital values in the central London market have been growing strongly over the last year. As a result of this performance, investment into the market has grown from £2.4m in the first quarter of 2015 to £4m in the second quarter.'[1]
'The high level of competition for central London assets means that investors, both local and foreign, are increasingly looking at opportunities in the rest of the UK and activity has been growing at an even faster rate outside London,' he added.[1]
Additionally, high street shops and industrials recorded strong rental growth during July, albeit with regional differences. The South East outperformed the rest of the UK in both sectors.
Rental value growth for shops has grown from 0.2% to 0.5% in the South East, with the rest of the UK seeing values remaining fairly flat. [1]
[1] http://www.propertywire.com/news/europe/uk-commercial-property-investment-2015081410866.html