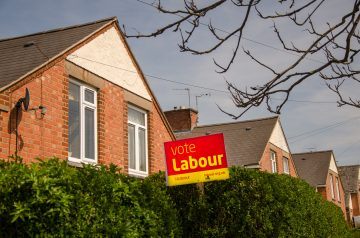 Labour is calling for private tenants to be exempt from paying their rent for three months if they have been affected by coronavirus.

A report from Shadow Chancellor John McDonnell, states that many renters are being "driven to destitution" as their wages are cut by 20% during the coronavirus outbreak.

"Where necessary rent payments should be suspended for a three-month period to enable people to feed themselves and their loved ones, and to avoid driving people into destitution," the report says.

"At a time of widespread job losses and wage cuts of at least 20%, it is not unreasonable for landlords, many benefiting from a mortgage holiday, to prepare for small declines in their regular income."

Labour believes that the government is not doing enough to protect tenants. Currently, landlords can't start eviction proceedings for the next three months, in order to ensure that renters do not have to worry about losing their homes at this time.

Conservative MP and Housing Secretary Robert Jenrick said earlier this month: "The Government is clear – no renter who has lost income due to coronavirus will be forced out of their home, nor will any landlord face unmanageable debts.

"These are extraordinary times and renters and landlords alike are of course worried about paying their rent and mortgage.

"Which is why we are urgently introducing emergency legislation to protect tenants in social and private accommodation from an eviction process being started.

"These changes will protect all renters and private landlords ensuring everyone gets the support they need at this very difficult time."

However, Labour MP and Shadow Housing Secretary John Healey said: "This legislation does not stop people losing their homes as a result of coronavirus, it just gives them some extra time to pack their bags."

He went on to state that this would be no different from the homeowners and landlords that have been given three month mortgage holidays.

"Coronavirus is a public health emergency. It need not become a crisis of housing and homelessness too. But this will happen if the Government continues to refuse to take the most basic steps to keep people in their homes."