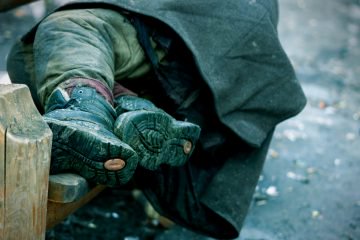 More than a quarter of Britons worry that they will fall into rent or mortgage arrears in 2016, according to the latest survey by Shelter.
The study, commissioned by Shelter and undertaken by YouGov, found that 29% are concerned about being able to pay their rent or mortgage payments at some point over the year.
Homeowners with a mortgage are awaiting the Bank of England's interest rate increase, which is likely to change over the next couple of years. The base rate is currently at 0.5% – a record low – where it has been since 2009, in order to keep credit cheap and money flowing into the economy while it heals from the financial crisis.
Now that the economy is recovering, policy makers wish to gradually raise interest rates to more ordinary levels.
Meanwhile, tenants have experienced sharp increases in housing costs. The average rent price in England rose by 5.26% between 2011-15 – well ahead of wage growth over the same period.
In London, where the housing crisis is severe, the average rent rose by 25.58% during that period.
The pressures of high rent prices have been exacerbated by real-terms wage declines for several years and welfare cuts.
Shelter's survey also reveals that one in three Brits fear a relationship breakdown would leave them homeless – this is equivalent to 4.9m people.
Government data for the three months to September 2015 shows that there were 2,410 new cases of homelessness caused by a relationship breakdown in England, or 17% of the total cases.
Shelter's helpline adviser, Nadeem Khan, comments: "A break up can happen for any number of reasons, but it's always an incredibly stressful and upsetting time, without the added fear of becoming homeless as well.
"Speaking to Shelter's expert advisers early can make a world of difference when it comes to finding or keeping a home. Every day we help people who are coming to terms with a relationship breakdown find somewhere new to live or figure out how they can afford their home alone.
"Sadly, people too often feel like they have to go through this ordeal on their own, but Shelter is here to help 365 days a year, and we're only ever a click or call away at www.shelter.org.uk/advice or on 0808 800 4444."1 
If you are a landlord, be aware of any changes to your tenant's circumstances, and remember that rent guarantee insurance is the best way to ensure peace of mind if your tenant falls into rent arrears. 
1 http://www.ibtimes.co.uk/uk-housing-more-one-four-britons-fear-rent-mortgage-arrears-2016-1538810