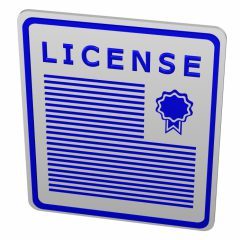 A proposal to introduce a borough-wide landlord licensing scheme in Redbridge, east London has been refused by the Secretary of State.
Redbridge Council says it is "extremely disappointed" at the decision to deny the implementation of the scheme.
Over 1,700 people were surveyed during the consultation period, of which 463 were landlords or letting agents. Many tenants and residents of Redbridge were supportive of the scheme.
A doorstep survey of more than 500 residents was also conducted, of which 86% of respondents supported the plans.
The council states that evidence provided to the Secretary of State shows a significant amount of anti-social behaviour in the borough is related to private rental housing.
The council hoped a borough-wide scheme would give it "the vital tools to help ensure that landlords of private rented properties take responsibility for standards and safety of their property, and deal with any problems caused by their tenants".
In their response to the council's application, the Secretary of State claimed that although the case for a borough-wide scheme had not been met, it is clear that in some wards of the borough, there is a link between anti-social behaviour and private rental properties.
Redbridge Council will now consider whether to revise the evidence base to determine if it will consult on a smaller scheme.
Leader of the council, Councillor Athwal, says: "We are extremely disappointed that, despite evidence provided, our application has been turned down to allow us to implement a borough-wide scheme for private property licensing.
"We strongly believe that a borough-wide scheme is vital to hold landlords to account for the actions of their tenants, including noise, rubbish and vandalism and other anti-social behaviour related to some private rented properties.
"Without a borough-wide scheme, it will be impossible for us to readily identify who is responsible for a property and deal proactively with poor standards of rented accommodation. Sadly, we will now have to go back to the drawing board and consider our options."1 
1 https://www.landlordtoday.co.uk/breaking-news/2015/12/council-disappointed-as-licensing-scheme-is-refused