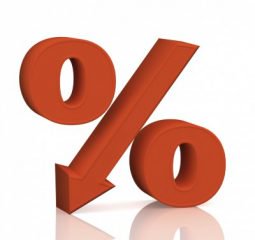 LSL Property Services, the parent company of Your Move, Reeds Rains, Marsh & Parsons and Davis Tate, has reported an 80% drop in pre-tax profits.
Profits fell from £31.4m last year to £6.2m, although group revenue changed only slightly, up from £139.8m in the first half of last year to £140.2m in the same period this year.
LSL said that revenue from house sales was hit by "weak first half market conditions."
Its estate agency division earned £109.1m, similar to last year's £108.6m. However, the division's operating profit margin fell to only 5.8% from 11.3% and exchanges were down 6%. The firm said that it has maintained its average fees.
Residential sales income declined by 5% to £42m, down from £44.4m. Contrastingly, lettings revenue increased by 11% to £30.6m.
In London, Marsh & Parsons experienced a decrease in revenue of 5% to £15.4m. Sales were down by 13%, with 6% growth in lettings income. Lettings now accounts for 50% of Marsh & Parsons' revenue.
LSL claims that its board is optimistic about the rest of the year, with solid sales pipelines, positive market sentiment and growth in activity. It reports that it has witnessed stronger trading in June and July.
The company purchased Thomas Morris estate agents in February and spent £3.9m on 13 businesses in the first six months of the year.
Chairman of LSL, Simon Embley, says: "The group has delivered a resilient first half performance in an evolving market. Key economic growth indicators, the political landscape and consumer confidence all remain positive, although the market is seeing lower levels of estate agency instructions, and availability of stock outside of London and the South East.
"With increasing levels of activity seen in recent months, robust pipelines and a broad coverage of the whole UK residential property sector, LSL is well placed to capitalise on the underlying market fundamentals.
"The outlook from lenders remains positive, with historically low mortgage rates and increased distribution of products through intermediary channels.
"As a result, we expect the market to return to year-on-year growth in the second half of the year, and the board remains confident in delivering year-on-year operating profit growth in the second half of 2015 and a full year result in line with expectations."1 
1 http://www.propertyindustryeye.com/parent-company-of-your-move-and-reeds-rains-announce-results/