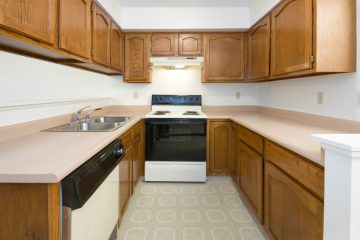 Landlords who fail to provide basic cooking and kitchen facilities for their tenants should have their licences revoked, an all-party group of MP's claims.
The group, which has looked into hunger, has written to ministers stating that basic amenities, such as a fridge and a two-ring cooking hob should be considered as the minimum requirement of a landlord's provision for tenants. Without these, landlords should be unable to let to tenants in receipt of housing benefit, the group suggests.
Action
MP's in the group decided to act after a number of food banks reported that their clients were unable to perform basic cooking tasks due to the insufficient facilities in their home. Many were unable to boil rice or pasta due to the fact that there home contained only a microwave oven. As a result, many tenants already struggling with rents are reliant on takeaway meals and processed foods, leading to a larger hole in their pockets.
This supposed crackdown on poor landlords is put of a larger, six-part series of recommendations in a six-month progress report on the all-party Feeding Britain group. This is designed to combat the rising food poverty being recorded in the UK.
The latest Feeding Britain report indicates that some small-income tenants could not prepare healthy meals due to a poorly equipped kitchen. It was found that some tenants could not afford to turn on their gas or electricity to cook, while others simply lacked the basic cooking and food preparation skills.
Criticism
Included in the report, to be published this week, is strong criticism for the Department for Work and Pensions for failing to act on promises made last year. These promises included trialling simple improvements for the benefits system, which, the group claims, would have cut demands by 50% overnight. Additionally, the group says that the DWP has failed to say when it will pilot changes such as speeding up benefit processing and introducing a sport-style yellow-card system, to warn claimants that they are at risk of having their benefits stopped.
The report says, 'over the past decade, with a growing number of people finding themselves pushed closer to trouble, the proper functioning of Britain's safety net should have played a central role in catching those in danger of falling below the national minimum, and becoming exposed to hunger.
'But the rapid growth of Britain's food bank movement over this past decade signals failure on this front. Having being battered by the severe headwinds that afflicted the world's most advanced economies, Britain's national minimum failed to hold firm.'[1]
[1] http://www.theguardian.com/politics/2015/jun/14/landlords-should-be-forced-to-provide-cooker-and-fridge-says-group-of-mps?utm_content=buffer3e81a&utm_medium=social&utm_source=twitter.com&utm_campaign=buffer