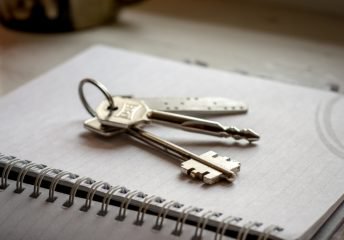 Recently, we reported that the high cost of housing in London is cutting many graduates from disadvantaged areas off from the best jobs. Now, newspaper readers have given their thoughts on the matter, and whether new student-style accommodation should be introduced in the capital.
Read our story here: /high-london-house-prices-are-cutting-graduates-off-from-best-jobs/
One reader, Adam from Nottinghamshire, calls the idea "ridiculous".
He explains his reasoning: "The entire point of going to university and getting a good job is to have a good lifestyle."
After graduating in 2012, Adam moved to London where he got a job in finance. However, he soon left, as, "despite earning a good salary", he was "living like a student".
He concludes: "Graduates don't want student accommodation, they want high-quality housing for the next stage of their life."1
David Craig graduated around two years ago. He currently works in central London, but must commute from nearby Essex, where he lives with his mum.
"I'm really eager to get my own property in London," he says. "I look at apartment prices every day and I'm confused about how they can be considered affordable."
Although he earns a good wage, he still can't move into any of the "so-called affordable flats"1.
Eoin, in Leeds, is a little more blunt: "What's the point of telling us about the housing situation in London when nobody is going to do a thing about it? We've known about this for years. It all feels a bit redundant to me."1
And Mais, living in the capital, has a different approach: "People should stop complaining and concentrate on working hard.
"Many of us have come from deprived backgrounds but worked hard to buy our expensive homes."
Mais's motto? "You work hard, you get rewarded, you buy your house. London will always be expensive but so are many other cities of developed countries. Set your goals and go out to achieve them."1
But graduate Mike, from Berkshire, is one of those affected by the capital's house and rent prices.
"I have been in a graduate scheme for just over a year now and I am grateful to be working and living just outside London.
"The rent in the capital has been the biggest deterrent to living in London – the amount of money left after paying rent would not justify living there."1
Eric Donjon's daughter and her boyfriend are paying extortionate rent for a one-bedroom flat in Brixton. The apartment – the first that they've rented together – costs £1,750 per month.
He offers a solution: "In France, they have the Pinel Law, where a flat in a given zone area has a maximum rental value per square metre. Rents in the UK should be capped."1
But Paul, from South Tyneside, has a different idea: "We need to start building more high-rise council flats and stop Right to Buy."1
Chris Walters, in Oxford, addresses another affordability problem. He says that rail companies are stopping people commuting to the capital. He believes if the Government stops firms setting high fares, students could live in cheaper areas and travel into central London.
"I drive 80 miles a day into London and the combined cost of petrol, the congestion charge and parking is still cheaper than the rail fare,"1 he explains.
1 Various (2015) 'We don't need your student digs, thanks', Metro, September 18, p.20