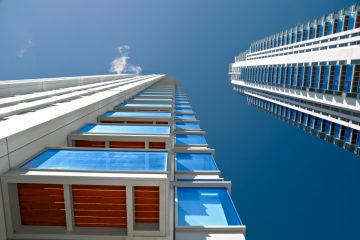 For every pricey home a housing association sells, three affordable homes are funded.
Traditionally, housing associations were focused on housing the poor and needy. Now, they are selling off £1m-plus properties designed by top architects to rich Londoners.
This commercial attitude is turning housing associations into business-oriented firms.
Critics say that selling expensive homes at market value is fuelling spiralling prices, which make it difficult for people to get onto the property ladder. The housing associations argue that private sales generate higher profits that fund affordable housing. For every one pricey property sold, an association can build up to three cheaper ones.
Group Chief Executive of Thames Valley Housing – which has set up a private rental company named Fizzy Living – Geeta Nanda, says: "We are independent bodies and, unlike local authorities, can borrow against our assets to raise finance for development."
Executive Director for Development & Sales at housing charity Peabody – which owns and manages over 27,000 homes around the capital – Jeremy Stibbe, comments: "We have strong ethics and values, and we are proud to make profits as the money goes back into delivering more homes."
He sums up the new entrepreneurial attitude as "investing private sector profit into social purpose."1
Stibbe believes that George Peabody – who founded the Peabody Trust in the UK – would support the strategy. Peabody demanded a 3% return on his initial donation of £500,000, equivalent to over £20m today.
Notting Hill Housing and L&Q have multibillion-pound developments including high-profile central and inner London projects: the 900-home Albert Wharf in Docklands and The City Mills in Hackney.
Most housing associations build private homes in their own name, but some set up separate companies.
Fabrica, the sister company of A2Dominion, is launching penthouses priced from £1.1m in The Chroma Buildings in Southwark. Apartments at City Wharf, a group of warehouse-like blocks with communal roof terraces and courtyard gardens overlooking Wenlock Basin in Shoreditch, cost between £500,000 to £1,095,000.
The 327 flats at City Wharf are aimed at attracting young professionals, with wine fridges as standard in the kitchen and storage for 300 bikes.
Notting Hill Housing is selling £1.8m townhouses in Canonbury, Islington. Peabody is offering homes in the Chancery Building, a new riverside complex that wraps around the US embassy at Nine Elms. One-bedroom flats start at £595,000.
At St John's Way, near Clapham Junction, 249 of 528 Peabody properties are for private sale, with prices ranging from £530,000 to £1,236,000.
Architecture is intrinsic to many of these developments, bearing in mind the original Victorian estates around the capital.
Similarly to those estates, the new blocks are simple and feature occasional architectural flair, influencing the generally harsh urban setting.
Mint Street, the first completed new scheme in Bethnal Green, has defied its surroundings – a curving railway viaduct and Travelodge – with Pitman Tozer Architects creating a refreshing project.
The larger than average flats have double-glazed winter gardens, creating a layer of sound insulation. It is being used as a template for other Peabody developments, including over 100 affordable homes at Merchants Walk in Tower Hamlets, 580 properties at Fish Island, Stratford, and 112 homes at More West in Kensington & Chelsea. Prices start at £626,500.
Chief Executive of Notting Hill Houses – which is collaborating with Sellar Property Group (who built the Shard) on a 1,030-home scheme at Canada Water – Kate Davies, states: "Developing our own homes for sale on the open market allows us to have control over design and quality."1
L&Q's Quebec Quarter is another large development coming to London. It will easily attract buyers as it is situated on the Jubilee line between Canary Wharf and the West End.
The Government is planning to introduce new legislation that will require housing associations sell homes to their tenants. Local authorities will fund this through selling their most expensive assets.
Nanda says: "You have to wonder why we have created a system that makes delivering new affordable homes so complicated."1
Furthermore, a former crime hit council estate in Stockwell has been transformed; old blocks are being demolished and housing association Network Living has built new flats in a white tower that has a roof garden, named Park Heights. Prices are from £435,000.
1 http://www.homesandproperty.co.uk/luxury/property-news/luxury-homes-funding-affordable-housing-london