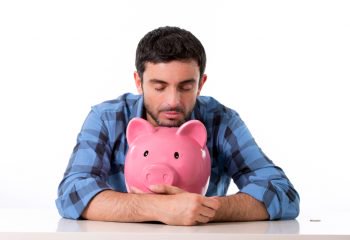 Londoners are used to living in what feels like a garden shed. But for those priced out of the property market, could this actually become a reality?
The prototype of an eco-friendly micro house is to go to auction at the end of July with a guide price of £8,000. The home is portable, 130 square feet and comes with a fold-down bed, kitchenette and shower room.
At just a third of the size of a London Underground carriage, this house seems pricey. However, it is around 60 times less than the average price of a one-bedroom flat in London, £501,727, according to Zoopla.
This wooden studio house could be one of the only opportunities a young Londoner has to buy their own home.
Parents may also like the idea, as mortgage approval rates are low for these buyers, and these micro homes could provide a way for adult children to move out. It could allow them the extra cash not spent on rent to save for a deposit.
Thierry Laduguie, who is the head of the UK division of supplier Ecodom, says that the firm has already received enquiries from parents who wish to purchase the house for their children.
He says: "It's becoming too expensive for people to buy a house in the UK. More and more people are looking for modular housing solutions."1
The energy-efficient micro houses will be constructed off-site by Ecodom and delivered fully made up within two months of ordering.
The auction prototype has a few design flaws. At three metres tall, the new owners will need to apply for planning permission before putting it in place and the electrics are to EU standards, so need adapting to meet UK regulations.
New models are expected to retail for £16,000, including delivery costs and VAT. They will be constructed out of energy-efficient timber frames, rather than solid wood panels, and insulation making them cheaper to heat and lighter than the current 5.1-tonne prototype.
Find out more here: ecodom-uk.com.
1 http://www.homesandproperty.co.uk/property-news/news/ps8000-micro-house-future-londons-generation-rent