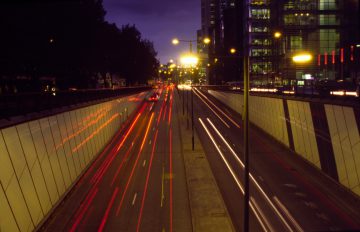 Euston is London's oldest railway station, but today it is one of the capital's most important hubs, with over 30m passengers travelling through every year.
This number is set to rise once the HS2 arrives, which will make commuting much quicker.
There are 11 stations between Euston and Rugby that are within one hour's journey time to London. Here are the best four:
Rugby 
Commuters that don't want to give up on the urban lifestyle can enjoy the Warwickshire town of Rugby, where journeys to the capital take under an hour and house prices are affordable.
It has experienced steady price growth in the last 12 months. The average house price is £193,212, up by 8.8% over the past year. An annual season ticket to Rugby costs £5,640 and the journey takes 50 minutes.
Although home to the independent school where rugby was first played in 1823, Rugby's state education is also good.
A two-bedroom Victorian terraced house close to the train station costs around £130,000-£135,000, while a six-bedroom detached Victorian property five to ten minutes south of the station would cost between £500,000-£600,000.
New builds will attract first time buyers, while the pretty surrounding villages, such as Dunchurch, are perfect for those seeking a country lifestyle.
Berkhamsted
Berkhamsted, Hertfordshire has witnessed the strongest recovery since the recession, with prices growing by 20.5% since 2007, to an average of £433,203.
Commuters will be attracted to its short journey to central London, just 30 minutes with a £3,676-priced annual season ticket.
Head of Savills in Harpenden, Nick Ingle, comments: "Berkhamsted has got the whole package.
"It offers a really fast commute and you get a seat on the train.
"Plus the high street is historic and attractive. It has got a Waitrose, a huge M&S food hall and some lovely boutiques, restaurants and shops – all the trappings for the London buyer."1 
Berkhamsted is surrounded by beautiful countryside, including the National Trust's Ashridge Estate.
Homes in the town centre are predominantly Victorian, and Ingle estimates that a two-bed cottage costs around £350,000-£400,000.
Four-bed homes are priced about £750,000 and on the outskirts, a five or six-bed detached property can cost more than £2m.
Milton Keynes
A recent report from CBRE property consultants ranks Milton Keynes as one of the most resilient markets in Britain. The post-war new town is the fastest-growing area in Europe, with its population forecast to grow by 8% in the next five years, which equates to 13 new residents every day.
Branch Manager of Taylors Executive Homes, Robert Hodgson, says: "Our average sale time is 22 days from bringing a house onto the market to agreeing an offer.
"The market is taking off and a lot of it is about people moving out of London and places such as St Albans, where prices are higher."
Despite being relatively new compared to other towns, Milton Keynes has a wealth of culture, including a theatre, art gallery, outdoor music venue, indoor skiing centre and an orchestra. The gardens at National Trust Stowe are also pleasant and the town centre boasts over 400 shops.
Ofsted has rated two schools, Castlethorpe First School and Oakgrove, outstanding.
The commute to London is 35 minutes and an annual season ticket is £4,888.
A four-bed period house in a neighbouring village costs around £500,000. For younger buyers, two-bed flats in the centre cost between £180,000-£200,000.
Bletchley
The location that has experienced the strongest annual price growth is Bletchley, where prices rose by 14.3% to an average of £197,061. The journey time to London takes around 39 minutes and a season ticket is £4,228 per year.
Although Bletchley does have some Victorian housing stock, the majority of its properties were built as council homes in the 1950s.
Local schools are variable, but St Thomas Aquinas Primary is rated outstanding.
Three-bedroom, semi-detached, Victorian homes can be found for £250,000.
The town has recently been regenerated, including improvements to its high street, station and parks. And a Hollywood movie is making the area attractive to buyers.
Hodgson explains: "The Imitation Game – the film with Benedict Cumberbatch and Keira Knightley about Second World War code breakers at Bletchley Park – has brought a bit of good publicity to Bletchley."1
1 http://www.homesandproperty.co.uk/area-guides/uk-areas/rugby-berkhamsted-milton-keynes-and-bletchley-four-good-value-commuter-towns-direct-links-euston