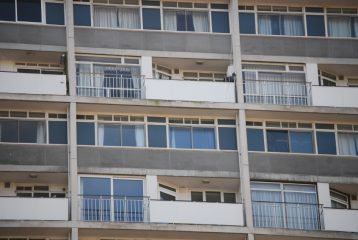 Between April and June, 2,779 homes were sold by councils in England through the Right to Buy scheme and 307 replacements were started or bought.
The number of properties purchased through the scheme, which allows council tenants to buy their homes at a discount on the market value, was lower than the previous quarter's figure, 3,321.
The replacement number also dropped, less than half the 710 starts and purchases in the last quarter of 2014-15.
A third of the homes sold were in London, where tenants can receive discounts of up to £103,900. Councils in the capital sold 962 properties and started or bought just 24.
Recently, it was revealed that some properties have been sold at up to 70% less than the market value, due to out-of-date valuations. Read more here: /council-homes-sold-at-70-discount/
Since Right to Buy was introduced by Margaret Thatcher in the early 1980s, over 2m homes have been sold by councils, many in the early days of the scheme. However, an increase in the available discounts in 2012 caused more sales.
The Chartered Institute of Housing reports that since April 2012, 32,288 properties have been sold, while just 3,644 have been started or bought to replace them.
Deputy Chief Executive at the Chartered Institute of Housing, Gavin Smart, says: "We understand the Government's aim to encourage people to become homeowners, but we're very concerned about the loss of social rented homes at a time when more and more people are in need of affordable housing.
"It's always been clear that there would be a lag between homes being sold and homes built to replace them, but more than three years since Right to Buy discounts were increased, there is mounting evidence that one-for-one replacement is nowhere near being achieved."
The Conservative's general election manifesto proposed an extension of Right to Buy to 1.3m housing association tenants, leading to warnings that high levels of social housing stock could be sold and not replaced.
Smart adds: "An alternative option for the new Right to Buy would be giving tenants portable discounts they could use to buy properties of their own choosing, so that social rented housing could be kept and used to help people unable to afford to buy their own homes."1
1 http://www.theguardian.com/money/2015/sep/17/london-nets-third-of-latest-2779-right-to-buy-sales