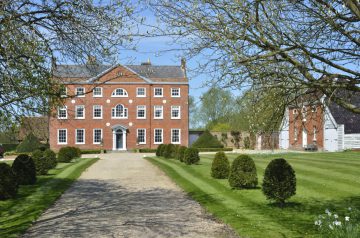 A new report, the Ultra Prime Barometer from Beauchamp Estates reveals that the super-rich are becoming even richer.
Despite the price of a private yacht rising by 6.5% in the past year and Stamp Duty increasing on London mansions, the overall wealth of billionaires grew by 11.9% in the last 12 months.
The report found that there are 2,325 billionaires in the world, with 775 living in Europe.
The average billionaire is 63-years-old, self-made, male and spends £105m on property.
The typical billionaire also has four homes in Europe, which generally include a £21.4m mansion in London, an £18.2m holiday home on the French Riviera, a £10.5m estate in Tuscany and a £4.4m villa in the Greek islands.
London boasts the most billionaires in Europe, with 72 worth a combined £116 billion. This is up from 67 recorded in the last Ultra Prime Barometer.
A further 70 billionaires have a second or third home in London, putting the total at over 140 in the capital.
Of the 72 whose main home is London, 53% were born outside the UK, 8% are female and 78% are self-made rather than having inherited wealth.
Billionaires will need £10m in purchase costs when buying a London home, after Stamp Duty reform took these charges from 7.6% of the property price to 11.8%. This is still less than the 11.9% annual growth in billionaire wealth.
Boss of Beauchamp Estates, Gary Hersham, says: "The rise in billionaires is why currently there are now around half a dozen palatial private homes each providing over 30,000 sq. ft. of living space in the development pipeline across prime central London."1
Partner at the firm, Penelope Court, says that the company generally advises the super-rich to set aside £55m for buying the right property.
Beauchamp Estates also expects billionaire growth to continue. The last five years saw the amount of billionaires around the world increase at a rate of over 7% per year. If this continues, by 2020 there could be over 3,870 billionaires in the world.
1 http://www.propertyindustryeye.com/super-rich-property-buyers-get-a-lot-wealthier/