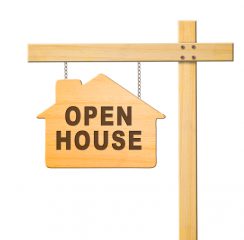 The front of this property is just 8 foot wide, but within is a stylish four-bedroom home built seven years ago between two Grade II listed buildings in West London.
Nicknamed The Gap House, the front door leads into a surprisingly bright and spacious four-storey space, with a sculptural staircase, wet rooms and a private courtyard.
This year, the property owners are opening their home up to the public for tours as part of Open House London weekend on Sunday 20th September.
Luke Tozer, the director of Pitman Tozer Architects, was already faced with a challenge when brought in to design the home in the alley between the houses, but he also wanted the house to be eco-friendly and cost effective.
The house was completed within ten months on a budget of £514,000. Not only is the property eco-friendly, it is also architecturally beautiful and clever.
Seven years on, and the home is still miles ahead of others in terms of energy, using just 30% of the energy of a typical house.
Good insulation is the basis of this, with passive solar gain and ground source heat pumps keeping the house warm in winter and cool in summer. A rainwater harvesting system is used to flush the toilets.
Open House London highlights how architects use limited space and restricted budgets to create unique and sustainable homes. It also gives access to some of the top buildings in the capital, including 10 Downing Street, the BT Tower and the London Eye.