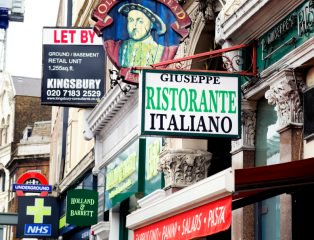 Landlords in the London Borough of Lewisham are invited to a public meeting tomorrow (Tuesday 15th September) to discuss proposals for a selective licensing scheme.
The proposed scheme would require landlords that rent out accommodation above commercial properties – such as flats above shops – for multiple occupation to obtain a license from the council.
The council believes that the licensing scheme will improve conditions in these properties. It says it would ensure that landlords manage the immediate environment around their properties, including waste and recycling. Additionally, the council says it will improve the health of tenants living in these homes.
Councillor Damien Egan, Cabinet Member for Housing, says: "With around 33,000 properties the private rented sector in Lewisham is now huge and growing every day.
"While most landlords play by the rules there are an increasing number of rogue landlords who are exploiting vulnerable tenants. We're building on some high profile successes in Lewisham where we've prosecuted these landlords, with our new licensing scheme.
"The scheme will start with properties where we have the biggest problems; rented flats above shops. Although the rents can be very expensive, some of these flats are unsafe and unfit for human habitation."1
Lewisham Council estimates that there are 4,224 private lets in 1,813 properties above commercial premises in the borough. Evidence indicates that large Houses in Multiple Occupation (HMOs), already subject to mandatory licensing, provide more satisfactory housing than small HMOs. The council says that this proves licensing helps improve standards.
Under the proposed scheme, all landlords renting out private rental flats in multiple occupation above commercial properties must apply for a license, prove that they comply with the requirements of the license and pay the fee. A license is likely to cost between £100-£110 per year.
If a landlord continues to let a property without a license, they will be liable for prosecution. They could also be liable for a Rent Repayment Order (RRO).
Lewisham Council is calling for comments on the scheme, the proposed standards that would need to be met to be eligible for a license and the fees to be charged to landlords.
The public meeting will be held at 6pm on Tuesday 15th September in the Council Chamber, Civic Suite, Catford. Landlords can reserve a space here: http://www.eventbrite.co.uk/e/lewisham-additional-licensing-public-consultation-tickets-18412349834
The consultation will run until 5pm on 24th November 2015.
1 https://www.landlordtoday.co.uk/breaking-news/2015/9/lewisham-consulting-on-licensing