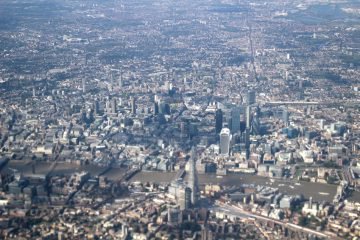 The Mayor of London is calling on the Government to force property portals to display information regarding specific letting agent fees.
Responding to a Government consultation into tackling rogue landlords and agents, Richard Blakeway, the Deputy Mayor for Housing, Land and Property, suggested a number of new measures be introduced.
In a letter to the Housing Minister, Brandon Lewis, Blakeway agrees that "significant improvements" have been made in cleaning up the industry, but he believes more can be done.
Specifically, he called on the Government to consider:
A requirement for portal advertisements to display information regarding specific fees payable for the advertised property, to improve consumer understanding and choice.
A mandatory requirement for letting agents to use Client Money Protection.
An obligation for redress schemes to contribute to a publicly accessible database of all registered agents, to improve access for tenants and enforcement bodies.
Enforcement of the Advertising Standards Authority (ASA) ruling on letting agent fee transparency and subsequent clauses in the Consumer Rights Act.
Implementation by Government of the recently created PRS Code of Practice, to be made compulsory for all letting agents. This would become the standard against which professional bodies and ombudsman services would judge their members.
Blakeway also said that he would welcome the Government's consideration of whether the Mayor of London should be given powers over letting agent redress schemes in the capital, in order to make London Rental Standard accreditation and training obligatory for agents in the capital.
The letter reads: "Poor practice amongst letting agents is as detrimental to the rental sector as criminal landlords. Having consulted with senior representatives of the lettings industry, it is clear to the Greater London Authority [GLA] that there is strong support for further measures to clamp down on those who are failing to meet legal and industry standards.
"These would be built on the significant improvements in letting agent regulation that took place in the last Parliament, including the introduction of compulsory redress.
"The GLA believes the proposals would be relatively straightforward to implement and would dramatically improve the consumer experience of renters."
The letter concludes: "I would welcome a discussion with you at some stage about the proposals."1 
1 http://www.propertyindustryeye.com/mayor-pushes-for-portal-ads-to-include-letting-agent-fees/