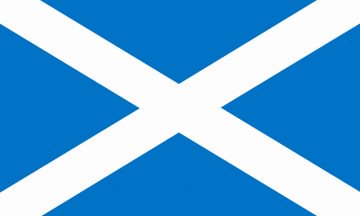 An MP is calling for an amendment to a Bill that is going through Parliament at present, regarding the regulation of estate agents in Scotland.
Alastair Carmichael, the Liberal Democrat MP for Orkney and Shetland, hopes these powers will be devolved to the Scottish Parliament. Carmichael is hoping that the amendment is added to the Scotland Bill, as Scotland has different laws concerning how homes are bought and sold.
Currently, regulation of estate agents in the UK is covered by the Estate Agents Act 1979, which includes sales agents but does not define letting agents as estate agents, meaning that they cannot be banned from practice.
If powers are devolved, the Scottish Government could decide to abolish the Act and introduce its own legislation, which would include letting agents.
In Scotland, any estate agency work conducted by a solicitor is regulated by the Law Society, which is also calling for the powers to be devolved.
President of the Law Society of Scotland, Christine McLintock, says: "Conveyancing law and the property market in Scotland operate quite differently from the rest of the UK.
"There is also a far greater practice of solicitors carrying out estate agency work, providing an integrated service to those with property to sell or rent."
She explains: "By devolving the regulation of estate agency, the Scottish Parliament could create law which is more closely aligned to the Scottish legal system and better protect the needs of Scottish consumers.
"Legislation passed by the Scottish Parliament in 2010 allows for new forms of solicitor and non-solicitor owned legal practices.
"We hope to become a regulator of these new firms by the end of this year. However, the 2010 Act was unable to allow approved regulators of these new providers to regulate their estate agency work alongside legal services.
"It means these new providers would be regulated by one regulator for legal services and regulated by another for their estate agency work
"This all risks unnecessary bureaucracy for these new providers as they have to work to the requirements of multiple regulators. It also risks increased costs for consumers, and creating a complex and confusing system."
McLintock concludes: "By devolving the regulation of estate agency to the Scottish Parliament, the law could be more easily changed to allow the same regulator to regulate estate agency and legal services, like conveyancing, on a more consistent basis."1
1 http://www.propertyindustryeye.com/mp-in-bid-for-estate-agency-powers-to-be-devolved-to-scotland/