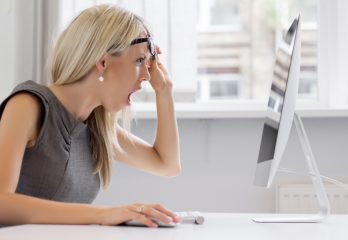 A tenant was shocked to read an email from her letting agent, in which she was called a "bitch".
Sarah Darlington was apparently copied into the email by accident, with the message stating: "I'm not dealing with this bitch."
The 29-year-old para-legal had asked S & S Estates in Prestwich to fix an alarm.
She says: "It is unbelievable. I would be fired on the spot if I acted that way in my job. Not only is it completely unprofessional but it also shows how they work in the office.
"The only thing I did was to send them a polite email asking them to fix the alarm. I did not deserve that treatment.
"After getting the message on Thursday night, I found the company's directors and emailed them as well as the manager, but all I got was a reply on Friday afternoon saying the complaint had been passed on.
"There was no apology, it's disgusting."1
After not receiving an apology, Sarah posted the email on her Facebook page.
1 http://www.propertyindustryeye.com/tenant-stunned-to-find-herself-described-as-bitch-in-email-from-agent/