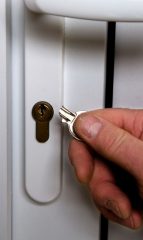 A letting agent has been billed over £12,000 after being convicted of failing to conduct repairs and maintenance work on a property let out to seven students.
IPS (Leicester) initially denied being the managing agent, stating that it simply collected rent.
IPS charges flat fees for sales and offers three packages for landlords – let-only, rent collection and guaranteed rent, by which landlords let their properties to IPS for three to five years for an agreed monthly rent.
IPS pleaded not guilty to seven charges relating to the student House in Multiple Occupation (HMO).
However, after a two-day hearing brought by Leicester City Council, IPS was fined £750 per charge, plus £7,000 in costs and a £75 victim surcharge.
The council's Nicki Agalamanyi says that IPS was the managing agent for the house, taking 10% of the rent collected and responsible for dealing with repairs and maintenance.
She said the house had a damaged fire door, a faulty lock on the front door, one non-working shower and another that was blocked, and cracked window frames that let water in.
She claims: "Despite the complaints to the company, nothing was done."
The council sent photographic evidence to the agent and the landlord, Dr Obas Ebohon, who was subsequently fined for not having an HMO license.
Of IPS's claim that it was not the managing agent for the property, Agalamanyi says: "It is rather strange that [Dr Ebohon] should agree to pay a company 10% just to collect rents and nothing else – no management involved."1
Two tenants were told to notify IPS if any repairs or maintenance were required.
1 http://www.propertyindustryeye.com/agent-which-said-it-only-collected-rent-hit-with-12000-bill-after-prosecution-over-repairs/