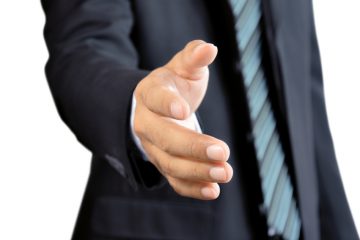 Connells is hoping to double the size of its lettings division by the end of the year, and it is going the right way about it by buying another lettings firm, Kingsford Letting in Leamington Spa.
Kingsford Letting covers Leamington Spa, Coventry, Warwick, Kenilworth and the surrounding areas. Alex Chard established the business in 2009.
The firm will be transformed into Connells Leamington Spa under the supervision of lettings partner Selina Egan, who will be responsible for maintaining the Kingsford Letting portfolio.
Mike Rowley, Connells Group's Acquisition Director, says: "It's exciting to maintain our acquisition momentum and this is another example of our successful lettings expansion strategy taking effect.
"Since re-joining the company at the start of June, I have been surprised by the level of interest received from agents looking to sell and who wish to see their business absorbed into a company such as Connells, offering depth of experience and expertise.
"We press ahead with our plans to double our lettings footprint by the end of the year and continue to seek out those acquisition opportunities that are perfectly aligned with our business and where we strengthen our market position."1 
Chard comments: "It was with sadness that I made the decision to sell Kingsford Letting, but the disposal of the business now allows me to concentrate on a new position in my main field of motorsports.
"Connells has given me the confidence that our landlords will be well looked after and given the best service possible. The entire sale has been handled quickly, efficiently and professionally."1
1 http://www.propertyindustryeye.com/acquisition-trail-for-connells-hots-up-as-it-buys-yet-another-lettings-business/