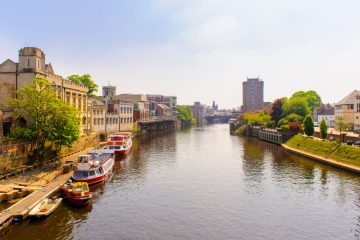 The City of York Council is holding a decision session today to discuss the introduction of fixed penalty notices for landlords and letting agents that break the law.
Specifically, the council is looking at three pieces of legislation:
All letting and management agents must belong to a redress scheme so that any complaints by landlords or tenants are dealt with fairly.
All letting agents must display details of their fees and charges on their websites and in their offices.
All landlords must install smoke alarms on every storey of their rental properties and fit carbon monoxide alarms in every room that has a solid fuel-burning appliance.
The council's executive member will also be asked to agree to how the new laws are enforced and set levels of fines that the council can charge for non-compliance. It is recommended that a maximum penalty of £5,000 be charged for each case of non-compliance. The power to lower the fine in extenuating circumstances will be delegated to the housing services manager.
Councillor David Carr, Executive Member for Housing and Safer Neighbourhoods, comments: "While we acknowledge that the majority of York's letting agents serve landlords and tenants well, we want to support and recognise good practice while penalising those who fall below required standards.
"The city's private rented sector has grown significantly and accommodates some of our most vulnerable households and we want to ensure they get a fair deal."1
1 https://www.landlordtoday.co.uk/breaking-news/2015/8/york-council-meet-to-discuss-landlord-and-letting-agent-fines