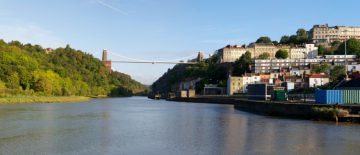 A new ethical lettings scheme for landlords and agents in Bristol has been announced, following a series of protests.
Any letting agents that sign up to the scheme may have to voluntarily agree to stop charging fees to tenants.
Acorn, a group of demonstrators, has organised ongoing campaigns at letting agent offices. It wishes for rent controls to be enforced.
Supporters protested before a cabinet meeting of Bristol City Council on Tuesday 6th October.
They chanted: "I don't know what I've been told – they rent houses full of mould."1
The Mayor of Bristol, George Ferguson, announced the adoption of an ethical lettings charter, which will encourage minimum standards in rental properties.
The voluntary scheme will encourage landlords and agents to achieve a bronze, silver or gold standard.
Ferguson told Acorn demonstrators: "There is one thing that absolutely rues me and that is the misuse by some landlords and agents of the deposits system.
"We must all unite to make sure we reduce that exploitation; I'm absolutely with you to tackle that abuse."1
Last year, Acorn protested in a trick-or-treat style at an estate agent office.
The original ethical lettings charter is expected to be amended by Bristol City Council, which wishes to make a "few improvements" to make it legally sound.
The final charter is likely to be launched next month.
In its original form, it calls for:
An end to rolling tenancies.
Reasonable notice periods for repossessions.
Protection of all deposits.
An end to letting agent fees charged to tenants.
DSS welcome.
Control when and by how much rents rise.
Reasonable deposits.
Quick and adequate repairs.
Damp issues resolved.
Regular safety checks on appliances and utilities.
Smoke and carbon monoxide alarms.
1 http://www.propertyindustryeye.com/ethical-lettings-charter-adopted-as-demonstrators-win-the-day/