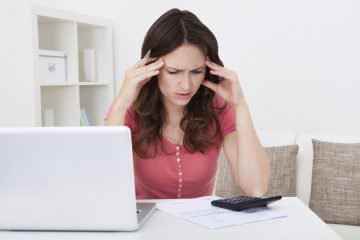 An alarming new survey has found that many Buy-to-let investors believe that problems associated with their property cause them more stress than their paid employment.
Issues such as rent arrears, regulation and taxes are leading to increased stress levels, according to a new report from PropertyLetByUs.com
Stressed
Results from the survey indicate that rent arrears topped the list for causes of stress, with 87% of respondents saying that this was the case. Dealing with tenant complaints (80%) came in as the second highest problem. Other top causes of stress were making repairs to property damage (43%), changes in the immigration act (40%) and obtaining additional finance to add to existing portfolios (28%).[1]
25% of landlords said that tax and inland revenue issues as their main reason for anxiety in regard to buy-to-let. 23% said that lack of support or understanding from their partners towards how much work it takes to make a BTL investment successful was their main cause of stress.[2]
Assessing the results, Jane Morris, Managing Director of Property Let By Us stated that, 'the good news is that finding new tenants is near the bottom of the stress list, which brings some relief to the plight of landlords. The increasing regulation and the added responsibility that goes with it, is weighing heavy on the shoulders of landlords, along with rent arrears and tenant complaints.'[3]
Helpful methods
A key method to assist landlords in avoiding potential rent arrears is to conduct thorough reference checks on all prospective tenants. Choosing the correct tenant will save a lot of hassle and cost later in the agreement. Landlords should obtain references from the tenants' previous landlords, conduct credit checks and ask for bank statements. It is also imperative that landlords check the identity of a tenant, proof of current address and, if applicable under the immigration act, eligibility to rent in the UK.
[1-3] http://www.propertyreporter.co.uk/landlords/majority-of-landlords-say-btl-is-more-stressful-than-their-job.html?utm_source=Sign-Up.to&utm_medium=email&utm_campaign=21136-106318-Campaign+-+19%2F05%2F2015+FSE