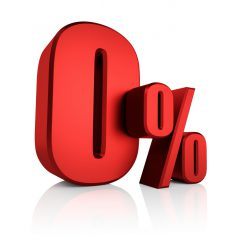 The number of interest-only mortgages has dropped sharply since 2012, according to data from the Council of Mortgage Lenders (CML).
Research has found that there were around 3.2m interest-only loans in 2012, when the CML began collecting data, but that figure has fallen to about 1.7m today, with a further
500,000 mortgages being part-and-part.
A regulatory clampdown in the mortgage sector has made it more difficult for homebuyers to acquire interest-only loans, which are usually deemed too risky for ordinary homeowners. However, this type of mortgage is still available to landlords.
Lenders have been actively tackling the issue with interest-only mortgages by contacting borrowers to explore their options if there are difficulties in replaying the loan.
Many lenders also seem to be steering borrowers away from interest-only options when remortgaging comes around.
The CML reports that a significant proportion of the decline in interest-only mortgages came from loans being paid off, which indicates that purposeful remortgaging played a large part.
The figures show that 29% of total redemptions were from loans due to mature from 2028.
The Analytics Manager at CML, James Tatch, says: "In some cases, the borrowers will now be mortgage-free, either trading down or paying off in full from savings or other sources. But where they took out a new mortgage on redemption, our research suggests that, in most cases, this was on a repayment basis, rather than a new interest-only loan to replace the old one.
"Another trend we have seen is the overall profile of the remaining interest-only stock becoming progressively lower-risk each year, in terms of borrowers' debt relative to property value."
With targeted interest-only contact strategies now a permanent feature of lenders' back-book management, "we see this positive story continuing," according to Tatch. However, he warns that this is vital that those borrowers still with interest-only loans "engage with lenders" at each point of contact, to ensure that any "risks are identified and managed at the right stage".