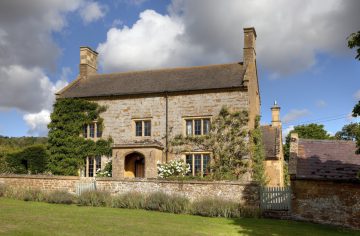 It may be the smallest county in mainland England, but house prices in Rutland are increasing faster than most places in the country, even out-performing Greater London.
Properties in the rural county rose by 19% in value last year, compared to 18% in the capital.1
The average home in Rutland, located in the East Midlands, grew by around £50,000 in 12 months, to hit £305,000.1
The average property price in England and Wales is £279,000.1
Research conducted by LSL Property Services revealed that Slough performed strongest out of all unitary councils or counties, with 21% growth.1
Following this was Rutland, Southend-on-Sea, Windsor, Maidenhead, Herfordshire, and Medway.1
Although it is 90 miles from central London, Rutland is becoming a popular commuter area, with trains taking around an hour from Grantham, and Peterborough.
There are several esteemed independent schools in the county, including Uppingham, where Stephen Fry, Phil Spencer, and Rick Stein were attendees.
Rutland was abolished as a county in 1974, when it became part of Leicestershire. However, it was reinstated as a county after a 23-year campaign.
In 1997, Rutland was allowed to be governed by its own council, and it became the smallest unitary authority in England.
In 2007, the Royal Mail officially accepted Rutland as a postal county again.
Murray Estate Agents' Cheryl Farrow says: "Rutland is a very quaint county with pretty villages and towns, a nature reserve and great schools.
"We do get a lot of people from the south moving here and either commuting to London or retiring here.
"There are fast train links from nearby Grantham, and Peterborough, but it is a quiet county with small high streets and independent retailers.
"The older properties are good looking houses and highly sought after, so, when one does come on the market, they sell very well and for a premium."1
1 http://www.dailymail.co.uk/news/article-2902594/London-house-price-rises-beaten-Rutland-Average-prices-county-went-19-year-compared-18-capital.html