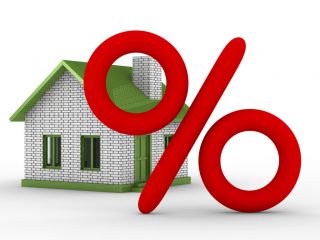 HSBC could cause a price war in the mortgage market after launching a five-year fixed-rate deal at 1.99%.
This latest offering is the first ever home loan of this type with an interest rate less than 2%. However, borrowers will need a 40% deposit.
From today, HSBC will be introducing the 1.99% rate five-year fix. This is the lowest ever rate on a mortgage of this length. If buyers wish to benefit from this offer, they will need to raise a deposit of 40% of the property's purchase price, or have equivalent equity in their home. The loan also has a £1,499 fee.
David Hollingworth, from mortgage brokers London & Country, says: "HSBC has broken quite a significant boundary by launching a rate below 2%. It looks exceptional value and shows just how hard lenders are prepared to fight for new business."1
HSBC already offers the lowest rate in the five-year fixed-rate market, at 2.19%. The new rate will replace this and cost £15 a month less on a £150,000 25-year loan.
The bank will put other lenders under pressure to cut their rates to compete. The next cheapest deal is 2.24% from the Co-op.
Mortgage specialist at Middleton Finance, Daniel Bailey, notes: "The five-year deals have been hotting up for some time and I think this will push other lenders to respond, which is good news for borrowers."
Although, experts believe that HSBC are more likely than other providers to turn down applications, causing aspiring buyers to miss out on the offer.
Bailey says: "I've had a lot of clients unable to get HSBC deals. One was recently turned down because HSBC could not see evidence of their weekly grocery spend on their current account statement. That's because the borrower always paid their Tesco bill using their credit card, but the bank turned them down anyway."1
Mortgage broker Coreco's Andrew Montlake explains: "The headline rate is extraordinary, but there will be lot of people who won't get this as HSBC is not the easiest lender to get through."
Nationwide, Halifax, Lloyds Bank and Tesco all cut their rates on a number of different loans last week. However, rates rose last month for a short period.
Montlake says: "While rate cuts are welcome, the problem is that they still only benefit the same people. There are thousands of people including the self-employed, contract workers and older borrowers who can no longer get a loan because mortgage lenders have tightened their criteria more than they need to. Those are the people who now need some good news."1
1 http://www.theguardian.com/money/2015/apr/18/hsbc-five-year-fixed-mortgage