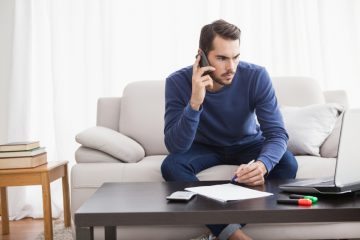 Young professionals are flocking to the East Sussex coastline, according to a new survey.
The report from Lloyds Bank has indicated that the town of Hove is the most sought after property hotspot for 25-44 year olds, with Brighton coming in at number five on the list.
Capital lure
Those youngsters with degrees or other professional qualifications with a well-paid occupation are more likely to live in or near to a city for work and leisure reasons. Despite significant numbers looking to purchase property on the coastline, the lure of the capital is still the main pull for many young professionals, with sixteen of the top-twenty most popular areas in London.
Nine of these areas are located in the South West of the city, including regions such as Wimbledon, Wandsworth, Battersea, Streatham and Fulham.
'The most popular areas for young professionals tend to be dominated by trendy locations in London,' noted Andy Hulme, mortgages director at Lloyds Bank. 'Whilst this is still the case, this year our report reveals the ascendancy of Brighton and Hove as two of the leading property hotspots for this group of buyers.'[1]
'Unlike many of the other areas in the survey, Brighton and Hove have the attraction of being by the sea with some outstanding beach front properties and, with average property prices here 38% of £199,000 lower than London yet still being within commuting distance, it is easy to see the desirability of living there,' Hulme added.[1]
Attractive
Away from the capital and the South East, regions becoming increasingly popular for young professionals are Didsbury in Manchester, Jesmond in Newcastle and Clifton in Bristol. The research suggests that properties in locations popular with talented youngsters come at a price, often at a far heftier premium. The two most expensive areas in the top-twenty popular with young professionals are Paddington and Hampstead, where prices average at £1,319,237 and £1,310,868 respectively. This represents a premium of 150% in comparison with London as a whole.[1]
In Didsbury, prices are on average 59% higher than those in Manchester in general, totalling £239,734 in comparison to £150,751.[1]
[1] http://www.propertywire.com/news/europe/uk-young-buyers-hotspots-2015061810650.html