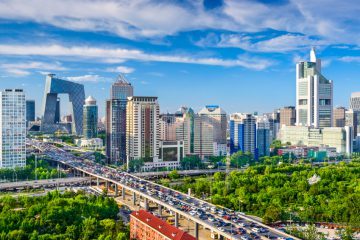 While we may consider London's housing crisis as severe, a recent study will prove that it is not the most expensive city to rent a home in the world. So which is?
The Global Cities Business Alliance has analysed average rent prices in cities around the world as a proportion of residents' average wages, to determine how expensive it is to rent in these areas.
The study found that all of the 15 cities studied are struggling to develop sufficient affordable housing for their growing populations.
In at number 15, Boston is the only city on the list to have an affordable average rent – housing costs should be no more than 30% of income. With a typical cost of £1,075 per month, renting in Boston accounts for 29.8% of the average earner's wages.
In Sao Paulo, renting costs £335 a month – 30.2% of net earnings. However, the cost of rental accommodation in the city has risen sharply in recent years. The average monthly cost of renting has surged by 33.8% since 2009.
In Sydney, an average rent of £775 will eat up 32.1% of a worker's wage, while renting in Singapore, at £721, will take up 33% of your income.
The proportion goes up in Chicago, where an average home is £961 per month, costing you 35.6% of your salary. Parisians must spend 36.2% of their earnings on renting, at £614 a month.
In at number nine is London – the average rent of £998 is around 50.4% of a Londoner's monthly salary.
Countdown of the most expensive cities to rent a home
[table id=8 /]
You might expect the city with the highest overall rent per month, of £1,970, to be further up the list. However, wages in San Francisco are lower, putting housing costs at 50.5% of earnings.
Those living in Dubai face paying 55.4% of their wages on renting, which costs £893 per month.
The lowest rents on the list, £269, are found in Mexico City. However, low wages in the area mean housing takes up a huge 58% of residents' salaries. People in the city also face the longest average commute, at 113 minutes per round trip.
While a rent price of £361 a month might look cheap, renters in Shanghai must spend 58.3% of their wages on housing.
Renting a property in New York City will cost you £1,834 per month, eating up 63.1% of your earnings. This goes up to 64% in Hong Kong, where the average rent price is £1,347.
In second place is Abu Dhabi, where the cost of renting a typical property, £1,716, accounts for 69.5% of a worker's salary.
But the top spot goes to Beijing, where the average cost of housing is an astonishing 122.9% of net earnings, pricing many people out of the city. While the average home costs £551 a month to rent – by no means the highest amount – low wages put the cost of housing at an unaffordable level.