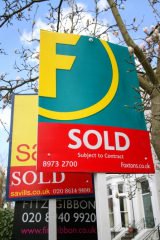 Would-be first-time buyers are looking to secure enough money to move into a house as opposed to a flat, according to a new survey.
Research from Clydesdale and Yorkshire Bank has found that almost three quarters of first-time buyers are looking for this kind of property. This was considerably more than last years total of 57%. In addition, the 28% of new buyers looking for a flat was well down on the 43% recorded at the same time in 2014.
Of all UK regions, only initial wannabe buyers in London were looking for a flat as their preferred option. This is a reflection of high property prices and the availability of housing stock within the capital.
Changing dynamic
Steve Fletcher, director of retail banking at Clydesdale and Yorkshire Bank, said that, 'our research has underlined the changing expectations of first time buyers and a combination of factors such as people entering the property market at an older age and homeowners staying in their home for a longer length of time is having an impact on the preferred type of home for first time buyers.'[1]
'We recognise everyone has their own particular needs and requirements and that's why at Clydesdale and Yorkshire Banks we focus on helping customers find the best way to buy their dream property, leaving them to concentrate on what matters most to them, such as the location and whether it is a three bedroom home or a one bedroom flat,' Fletcher added.[2]
[1] http://www.propertyreporter.co.uk/property/nearly-three-quarters-of-ftbs-opt-for-houses-over-flats.html
[2] http://www.propertywire.com/news/europe/uk-first-time-buyers-2015062310658.html