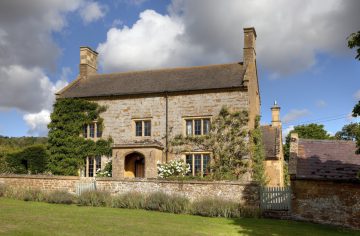 New research has indicated that property prices in rural areas are growing at almost the same rate as in large towns and cities.
According to the findings by property website Zoopla, home values in urban areas have risen by 5.7% during the past 12 months. Property values in rural areas have also seen a substantial rise of 5.1%.[1]
Values
Results from the Zoopla investigation show that the average property price of a house in a rural area in England is £264,338. This is around 24% more than a standard urban property outside of the capital.[1]
Rural properties in the East of the country have increased more in value during the past year. Prices have risen by 6.5%, or around £17,098. Houses in the South-East showed a similar rise in value, increasing by 6%, or £22,157.[1]
West-Midlands
Countryside properties in the West Midlands were found to be the most expensive in comparison to urban properties, with rural homes costing £73, 982 more than a home in a town or city. Gerrards Cross in rural Buckinghamshire was revealed to be the most costly countryside area in England. The average cost of a property here is around £817,376, up from £773,726 one year ago.[1]
Urban hotspots
Urban property prices in the East of England showed the highest growth of all city property areas, rising by 7.5%. Homes in the South East also showed a strong annual growth, rising by 6.7%.[1] However, the most expensive urban location in England is Kensington and Chelsea, where the average property price a huge £2,654,512.[1]
Lawrence Hall of Zoopla said that, 'urban areas had a head start in the housing recovery, with demand propped up predominantly by employment opportunities.' He notes that, 'this drove price growth in these economic hubs and left countryside markets by the wayside.'[1]
Hall went on to state however that, 'over the past year house price growth has spread and rural retreats which are commutable to the amenities and jobs or urban centres have become highly sought after.' He warns that rural properties 'come with a significant premium to have the best of both worlds.'[1]
Concluding, Hall suggests that, 'those looking for the good life in the country might want to escape the rat race sooner rather than later.'[1]
[1]http://www.propertywire.com/news/europe/uk-property-prices-cities-rural-2015031610266.html