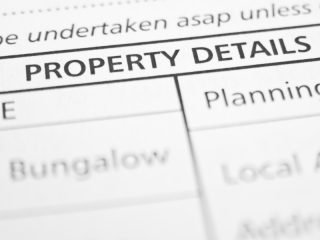 Connells Group is spending £5m on expanding its team of chartered surveyors due to concerns over valuation delays.
The venture will include growing the surveyors' support team, following a £6m investment 20 months ago by Connells Survey & Valuation.
Managing Director, Ross Bowen, states: "We are acutely aware that our clients need to have robust valuation service arrangements to rely upon.
"This investment will result in extending our surveying team by a further 50 dedicated surveyors, directly benefitting our clients as they seek to deliver their own growth plans in an increasingly competitive marketplace."
The new investment arrives as concern regarding a shortage of residential chartered surveyors, especially in busy areas such as the South East, continues to grow, causing delays in valuations and surveys being conducted.
Bowen continues: "Higher consumer confidence, the improving domestic economy and political stability following the general election result, all point to increasing property transaction and lending levels over the coming years.
"Connells Survey & Valuation is focused on ensuring it plays a sustainable role in the sector to support this."1
Jonathan Westhoff, the Chief Executive of the West Bromwich Building Society, which transferred its staff valuers to Connells in 2000 when it first outsourced its valuation panel management, says: "We welcome the announcement that Connells is investing further in its valuation services, which form an important part of what we can offer borrowers looking to purchase their own homes.
"In what is a highly competitive market, it is vital that a lender's overall quality of service matches the quality of its mortgage products, and Connells is a key strategic partner to help us deliver this for our members."1
1 http://www.propertyindustryeye.com/connells-invest-5m-on-beefing-up-surveying-team-amid-concern-on-valuation-delays/