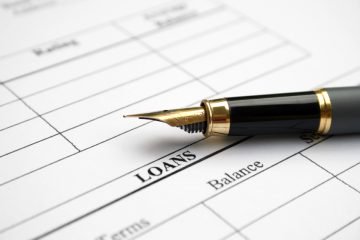 Mortgage lending levels were the highest in July than any other month in the last seven years, according to the Council of Mortgage Lenders (CML).
The CML estimated that gross lending in July hit £22 billion.
Economist at the CML, Mohammad Jamei, says: "At £22 billion, our estimate of gross lending in July is the highest monthly total for seven years, but is in line with our expectations that lending would strengthen in the second half following subdued activity earlier in the year."
The CML's calculation contrasts to e.surv's estimates, which said July experienced a drop in the amount of mortgage approvals. Read more here: /e-surv-estimates-drop-in-mortgage-approvals-for-july/
The CML says its £22 billion estimation is up by around £2 billion on June's actual figure.
Jamei continues: "We expect lending activity in the rest of the year to be underpinned by improving economic fundamentals, but kept in check as any upward pressure on house prices further stretches affordability for some buyers.
"Today's data is in line with our forecast that gross lending will rise to £209 billion this year, 3% higher than in 2014."1
The CML also predicts:
Housing and mortgage market activity will continue to be supported by a strong economy as we enter the second half of the year, with low levels of unemployment, near zero inflation and healthy wage growth.
A lack of properties on the market and house price rises that surpass earnings will halt activity.
After an interest rate rise was suggested for 2015, expectations of the first increase have moved to the middle of 2016.
The CML market commentary report states: "Over the past few months, activity has picked up and approvals data suggests this is likely to continue into the second half of the year. This was in contrast to 2014 where activity started the year strongly and began to slow after the first quarter.
"Demand in the housing market looks set to remain strong, underpinned by a recovery in the economy. Consumer confidence has bounced back recently with people more confident about personal finances and the economy, mortgage rates remaining close to historic lows, wage growth continuing to be robust and approvals for house purchases at their highest level since the start of 2014."1
GDP grew by 0.7% in the three months to June and the Bank of England (BoE) now expects the UK economy to grow by 2.8% this year, up from the previous forecast of 2.5%.
Regular pay has also risen by 2.8% on last year and alongside zero inflation, the CML says that workers and potential buyers have experienced "the highest boom in real terms since 2007."1
1 http://www.propertyindustryeye.com/mortgage-lending-highest-in-seven-years/