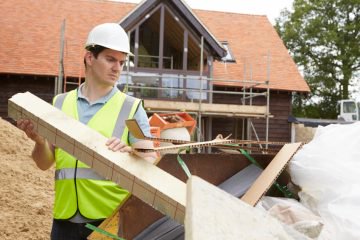 The UK's largest house builder has reported that completions rose by almost 11% in the year to June, causing profits before tax to increase by 44.8%.
Completions growth was fuelled by unit sale prices and consumer demand.
The company's full year profits before tax rose to £565.5m compared with £390.6m in 2014.
Average home sale prices were also up by 8.7% to £262,500 in 2015, £21,000 higher than in 2014.
Chief Executive of Barratt Developments, David Thomas, says: "The new financial year has started very well; we have a strong forward sales position and are making very good progress towards our FY17 targets of at least a 20% gross margin and at least a 25% return on capital employed."1
In its annual report, Barratt states: "Government support for the UK house building industry has remained strong and the Government has extended Help to Buy (Equity Loan) in England until 2020."1
The builder expects Help to Buy England to remain attractive to first time buyers, despite the fact that Help to Buy has ended in Scotland and will end in 2016 in Wales.
It notes that the positive mortgage market has provided access to finance that allows buyers with a 5% deposit to purchase a home through the Help to Buy (Equity Loan) scheme. This has pushed competition in the higher loan-to-value (LTV) market.
Barratt reports there were 2,853 affordable home completions for housing association partners in the year to June, compared to 2,255 the previous year.
In May, the firm had a record forward order book for £2.5 billion, with forward sales up 17.9%.
1 http://www.mortgagesolutions.co.uk/news/top-uk-house-builder-barratt-sees-45-profit-increase/