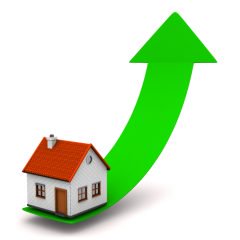 Demand for homes within Britain rose again during the second quarter of 2015, according to data from online estate agent eMoov.
Results from the survey indicate that prices in London commuter areas saw a particular rise. Encouragingly, prices in some parts of the North of England also increased.
Northern surge
The greatest rise in property demand in the North was recorded in North Tyneside, where numbers rose by 62%. Other notable increases in demand were present in Sunderland and in South Lanarkshire in Scotland, where demand rose by 32% and 29% respectively.[1]
Staying in Scotland, Fife recorded a rise of 22%, a figure matched by Highland.[1]
Slides
Despite the warm weather, some regions have been particularly cold on the property demand front in the second part of the year. Durham has seen demand increase by 12%, a demand fall of 30% annually. However, Ealing in London registered the largest fall during the last period, with a slide of 36%. Oxford was found to be the only commuter area to see a decrease in demand, with interest down by 8%.[1]
Annual figures show that Wiltshere, Sefton and Bedfordshire saw the greatest demand rises, of 48%, 45% and 38% respectively. At the bottom of the pile were Calderdale and Westminster with a drop of 58%, Ealing with 47% and Aberdeenshire down 40%.[1]
Confidence
'The UK property market definitely seems to have experienced a post-election bounce,' said eMoov's CEO Russell Quirk. With demand up 9% nationally, people are clearly more confident about buying now that the next five years of government has been decided.'[1]
Quirk went on to say that, 'it's interesting to see the demand for commuter zone property continuing to grow. With London demand falling, property owners wanting to see an increase in their property price might want to sell up and head a few miles out of the capital.'[1]
[1] http://www.propertywire.com/news/europe/uk-property-demand-data-2015070310705.html