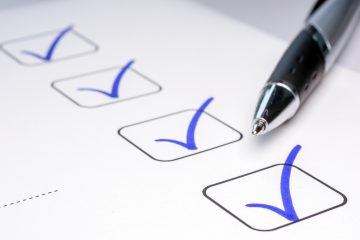 Housing Health and Safety Rating System (HHSRS) inventory reports are not a requirement for letting agents and landlords to comply with The Homes (Fit for Human Habitation) Act 2018, according to No Letting Go.
The UK property inventory service provider says that there is currently widespread confusion relating to the new legislation.
The Act has been devised as a way to ensure that all rental accommodation is suitable for human habitation at the start of the tenancy and throughout. It was introduced in March, providing renters with powers to take legal action against their landlord directly via courts if their rental property does not meet certain requirements.
Any home that is overcrowded, has an unsafe layout, has been neglected, or contains any one of the HHSRS hazards could be deemed unfit for human habitation.
The HHSRS was introduced back in 2006, under the Housing Act 2004. It provides local authorities with the means to check health and safety in residential properties and identify hazards. A 'category 1′ hazard is the most dangerous.
Councils can use the HHSRS to order them to carry out improvements to their rental properties. It can also be used to recover costs from landlords for repair works.
The Government recently announced that it plans to reform the HHSRS to 'improve, clarify and modernise' the system, as well as address whether some hazard profiles can be removed or combined.
Nick Lyons, CEO and Founder of No Letting Go, says: "Since the introduction of new legislation in March, we've seen organisations publishing HHSRS checklists and offering health and safety checks.
"For inventory providers and other industry firms to promise to be able to do this is misleading due to the nature of some of the 29 HHSRS hazards."
"The new Act is there to make it easier for tenants to prosecute landlords if there is an issue with one of the 29 hazards."
A tenant must notify their landlord in writing if they notice an issue that they believe makes the property unfit for human habitation.
The landlord – or a letting agent acting on their behalf – then has 14 days to provide an adequate response in writing, proposing a solution to the issue.
Lyons explains: "Providing the issue is dealt with in a timely fashion, there will be no problem for landlords and no further action taken.
"There is no legal requirement for an HHSRS report to be provided at the start of the tenancy."
No Letting Go has pointed out that some of the HHSRS hazards, such as radiation and volatile organic compounds, are not visible or obvious, making it tricky to fit into a 'tick box format'.
Lyons says: "A good inventory and documented mid-term inspections, alongside efficient maintenance processes, can prevent problems and ensure that letting agents and landlords remain compliant with The Homes (Fitness for Human Habitation) Act."
Some 15 of the 29 HHSRS hazards would be picked up in a good inventory or property visit, according to No Letting Go.
These include damp and mould growth, excess heat or cold, lighting, entry by intruders, food safety, sanitation, water supply and more.
However, it says the remaining 14 hazards, such as lead in paint, are much less common, making it difficult to see how an agent or landlord could check the property for such issues unless they are specifically trained or it has been raised by the tenant.
Lyons concludes: "The HHSRS in its current form is complicated, so it's good news that the government has committed to simplifying it.
"Moving forward, a reformed HHSRS will be able to complement independent inventories and legislation like the Homes (Fitness for Human Habitation) Act in order to protect the condition of properties and provide renters with a higher standard of accommodation."